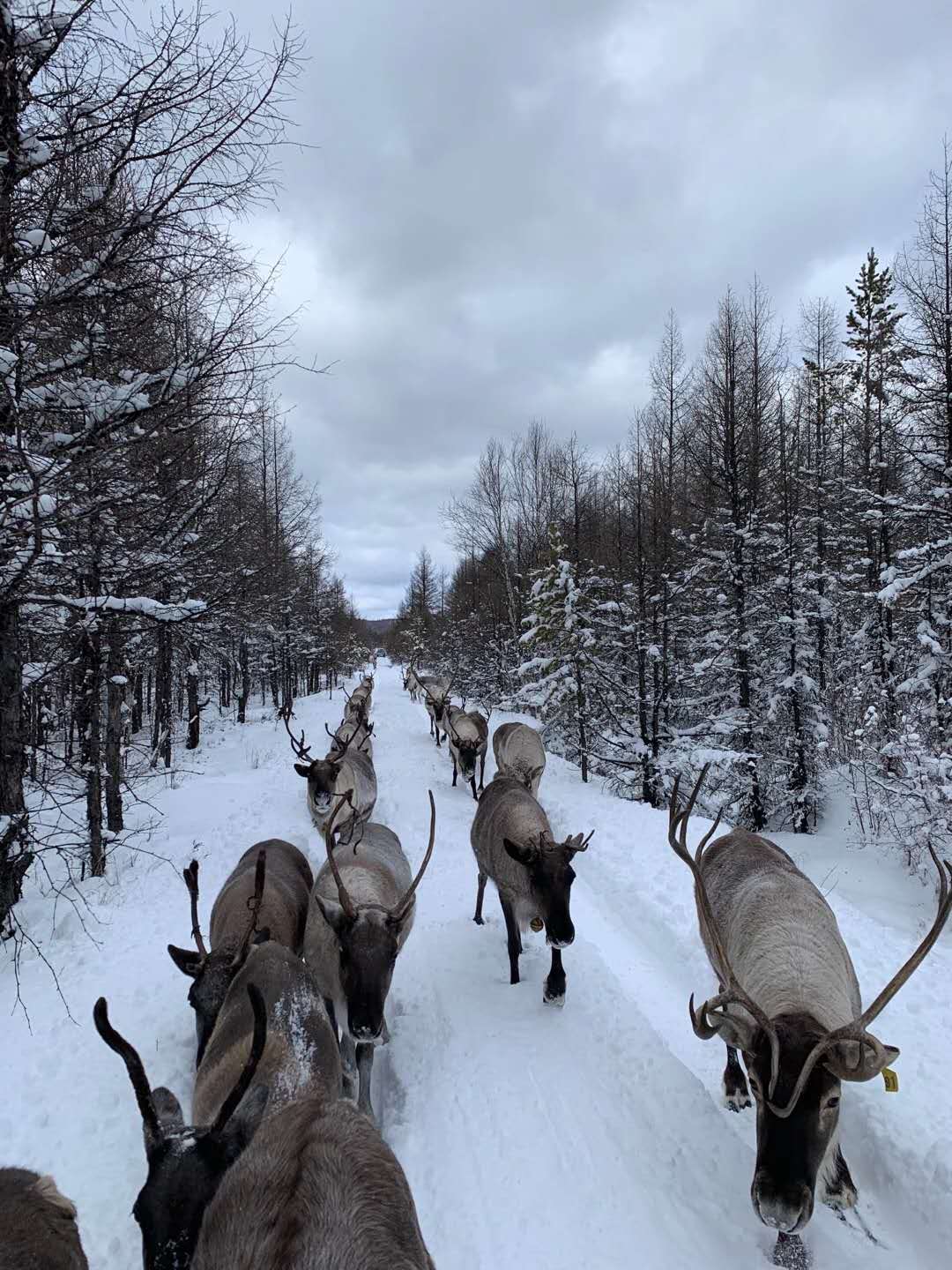 Reindeers may not always be seen in Western countries bringing Santa Clause and gifts on Christmas Eve. However, in the Greater Hinggan Mountains of China's Inner Mongolia Autonomous Region, one can at least see reindeers scampering over the snow with tinkling bells in the dense birch forests.
The reindeer raisers are the Ewenki ethnic minority group, known as the last hunting tribe and the only reindeer herding one in China.
33-year-old Gu Musen is the youngest reindeer herder in the forest.
Gu, who now has 30 reindeers, began to raise the lovely creatures in 2014 when he came back from Beijing. "I went to the capital to make a living in 2010, but I found it hard to get used to the hustle and bustle of city life," he recalled.
Initially lacking experience, Gu once could do nothing but helplessly watch a reindeer die in front of him. Then, he consulted tribal members of the older generation and other herders about how to take care of these animals with the magnificent and beautiful antlers. Gradually, he has become a reindeer "expert" and learned a lot including prescribing medicine for sick animals.
The natural beauty and tranquil life in the mountains have gratified Gu, who thought the peace should be shared with others. Thus, he began to show his daily life on the Chinese video-sharing platform Douyin two years ago. Reindeer feeding and calving, vigorous forests, snow-capped mountains and traditional Ewenki customs etc., are all presented in the videos.
Now, Gu has attracted more than 200,000 followers on Douyin and garnered a total of over four million likes with his 140+ posts. The rising popularity of the videos has also earned Gu more customers for the velvet antlers and other reindeer products, thus increasing income for him.
In addition, the videos have drawn more people to Gu's breeding center to see the reindeers and experience Ewenki culture. "I teach the visitors to make Ewenki handicrafts and cook traditional food," he said, "I draw the reindeers and sell drawings as well. All these have boosted my average income to 10,000 to 15,000 yuan a month."
When free, Gu comes down from the mountains to his two-story house in Aoluguya township, where the local authorities constructed 88-square-meter homes each for Ewenki ecological migrants. The Ewenki people left mountains and stepped into modern life under the government's environmental protection project and permanent hunting ban starting in 2002.
A brand-new life, however, doesn't equate with traditional abandonment. About 12 families are still raising reindeers in the mountains like Gu, and the reindeer population has grown from 100 to around 1,200.
Besides, local tourism has also thrived under the government's stimulus package of 100 million yuan. By selling reindeer products, running family hotels and making fur and leather crafts, the average net income of the former hunters has soared to about 20,000 yuan a year.
"With the older generation passing away, what may also wither is Ewenki's time-honored culture. I feel great responsibility to pass on the ethnic cultural heritage."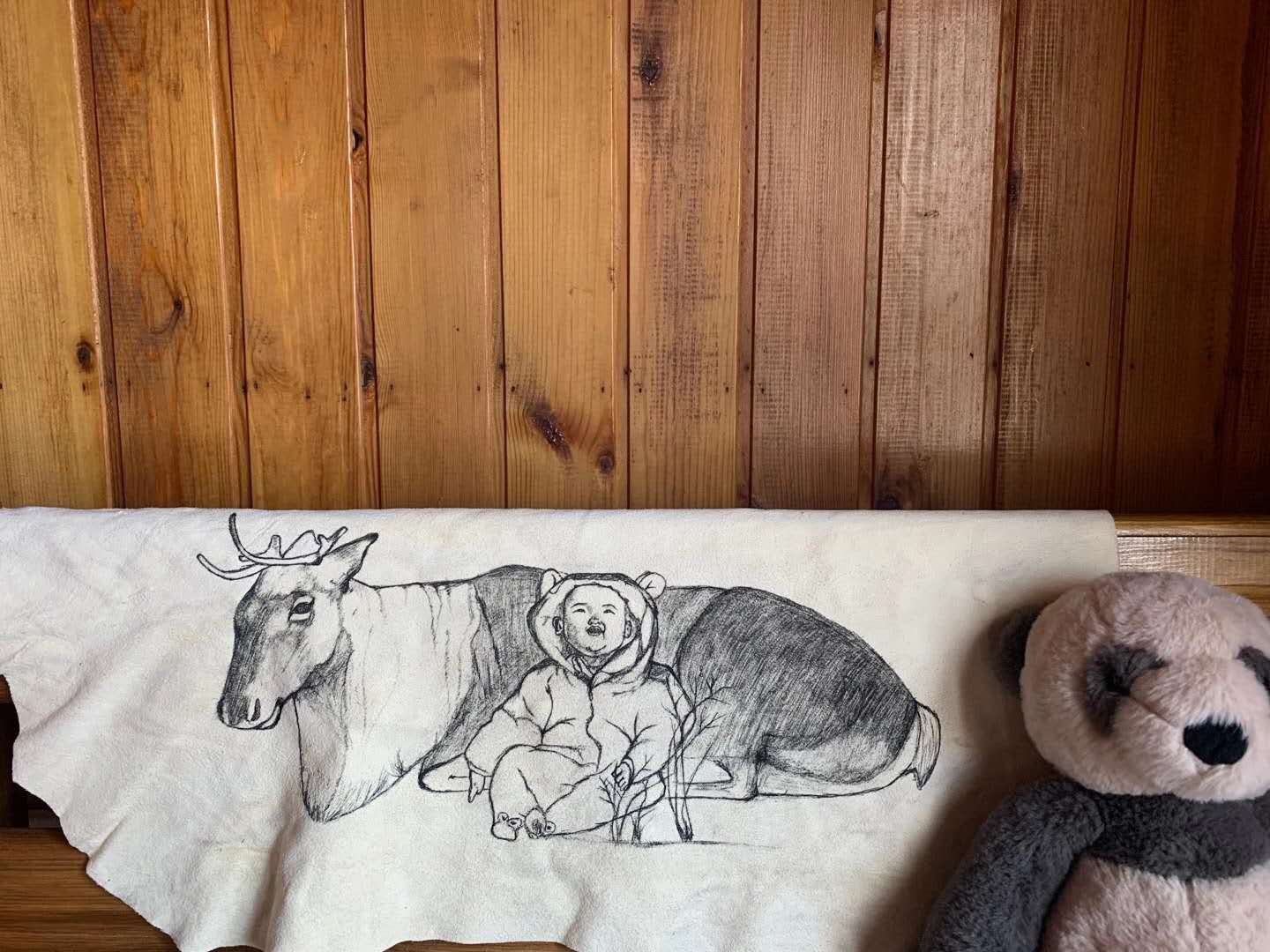 "My ten-month-old son has been surrounded by the reindeers since he was born. I hope he can inherit and carry forward our Ewenki's reindeer herding culture," Gu beamed.