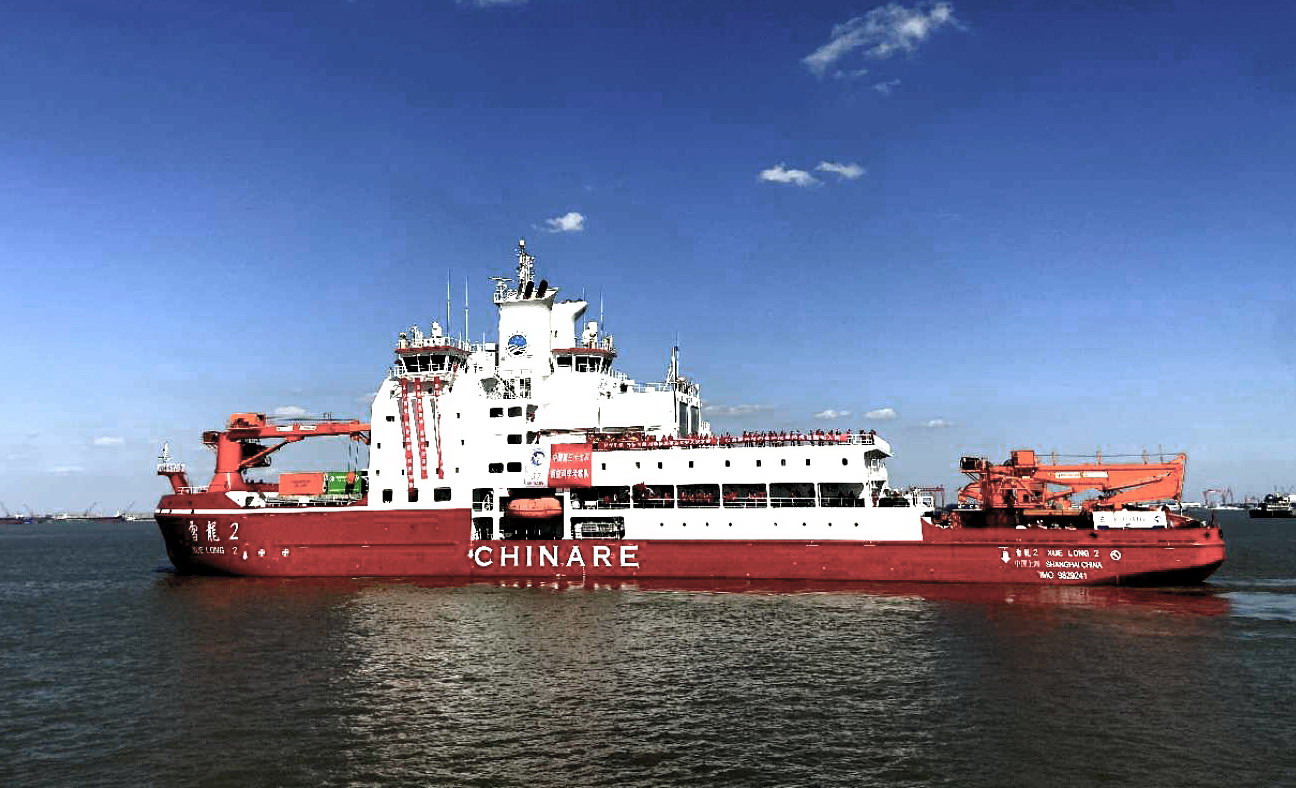 China's Xuelong 2 research icebreaker set sail on Tuesday from its home port in Shanghai on the country's 37th Antarctic expedition, the Ministry of Natural Resources said.
Carrying 116 people, the vessel is expected to travel over 55,560 kilometers by the time it returns to Shanghai in May.
The ministry said the mission will carry out hydrological, meteorological and environmental investigations in Antarctica and monitor new pollutants such as microplastics and drifting garbage in the Antarctic Ocean.
The vessel is also carrying supplies and rotational staff for China's Zhongshan and Great Wall stations.
China first sent an expedition team to Antarctica in 1984. Since then, the country has established four scientific research stations there.
It is the second time Xuelong 2, China's first domestically built research icebreaker, has sailed to Antarctica.
Its first polar mission concluded in April after a 198-day expedition that started late last year.
Xuelong 2 was jointly designed by Finland's Aker Arctic Technology and China's Marine Design and Research Institute in Shanghai.
Its construction began at the Jiangnan Vesselyard Group in Shanghai in December 2016.
Completed last year, it is 122.5 meters long and 22.32 meters wide, with a designed displacement of 13,996 metric tons.
With a maximum speed of 27.8 kilometers per hour, the icebreaker can sail more than 37,000 km without refueling on a 60-day expedition with 90 crew members and researchers.
Designers said the vessel can break 1.5-meter-thick ice at speeds of up to 5.5 km/h and can operate in temperatures as low as -30 C.
Incorporating state-of-the-art designs and advanced equipment, the icebreaker is capable of operating in any ocean around the world.
Since its delivery in July last year, Xuelong 2 has completed one mission to Antarctica and one to the Arctic.