Lawmakers and political advisers in China held online discussions at a forum on stepping up child protection against sexual assault through institutional efforts Tuesday, bringing public attention to the issue prior to the upcoming annual sessions of China's top legislature and political advisory body.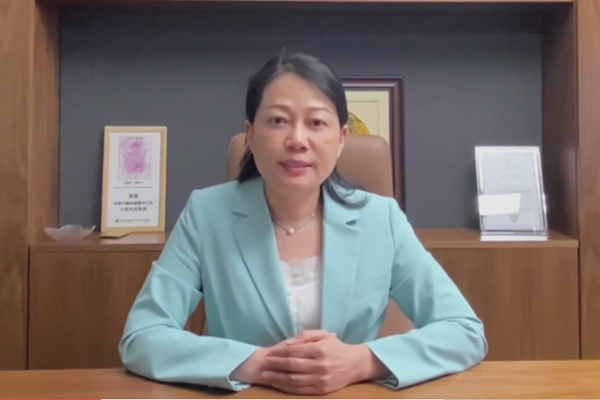 Fang Yan, a deputy to China's top legislature, the National People's Congress (NPC), made several proposals to the child protection-themed forum on addressing sexual assault against minors. They included expanding civil liability to mental distress of juvenile victims and promulgating provisions on post-assault remedies, such as assisting victims and their families with school transfers and locating housing.
Fang, also the vice director of the Shaanxi Lawyers Association, additionally proposed trainings on mandatory reporting of sexual assault against minors for people at key positions, including public security personnel, kindergarten and school teachers, and residential committee staff. She said the country should also set up more well-funded child protection organizations.
Last May, China began to pilot a mandatory reporting system for sexual assault and suspected sexual assault against minors, and later formally turned it into provisions in a major overhaul of the country's child protection law.
The provisions stipulate that schools and kindergartens shall not conceal such illegal and criminal acts, and shall promptly report to the public security and education authorities and cooperate with relevant departments.
Liu Hongyu, a member of China's top political advisory body, the Chinese People's Political Consultative Conference (CPPCC), also made proposals regarding post-assault handling that a database of offenders should be established, and people convicted of sexual assault should be restricted from working in certain child-related fields after serving time in jail.
She also brought proposals from the perspective of prevention that juveniles be taught with necessary lessons in school to increase their awareness of and ability to guard against sexual assault and harassment.
"It should not be just a few physiological health lectures, but a compulsory course with exams," Liu said, adding that parents should also do their part at home to both mentor their kids and learn how to protect them.
According to a survey report released by the Girls Protection foundation and the Beijing All in One Foundation at the forum, among the 243 juvenile sexual assault cases where the victims' ages were identified in media reports last year, 83.95% involved victims aged 7 to 15, which is the age group of China's compulsory primary and middle school education.
In addition, among 15,328 online questionnaires conducted in China in 2020, 67.55% said they did not know or knew only a little about how to deal with juvenile sexual assault. However, 97.45% said that it was very necessary (69.33%) or necessary (28.12%) to educate children about sex and sexual assault prevention, and 95.5% said that it was very necessary (53.40%) or necessary (42.10%) to incorporate such education into school curriculum.