"Rural vitalization depends on industries, while industries' development must have their own characteristics" is a big slogan placed in farm fields of Daguan town, encouraging farmers to explore unique possibilities of local rural industries.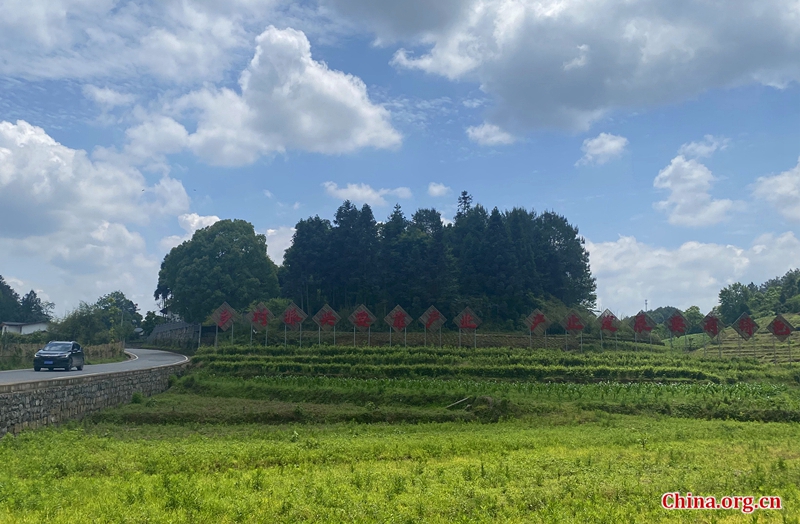 That is how Nanchuan district of Chongqing, amid its great top-level design, finds strength in its advantages to promote rural vitalization based on different characteristics of its rural villages and towns.
Cultural tourism is a key focus for the local government. Regarding the district's most famous scenery Jinfo Mountain, tourism in recent years has also led to the rise of its plant businesses such as traditional Chinese herbal medicine, flowers and bamboo culture, adding an extra dimension to the sightseeing experience.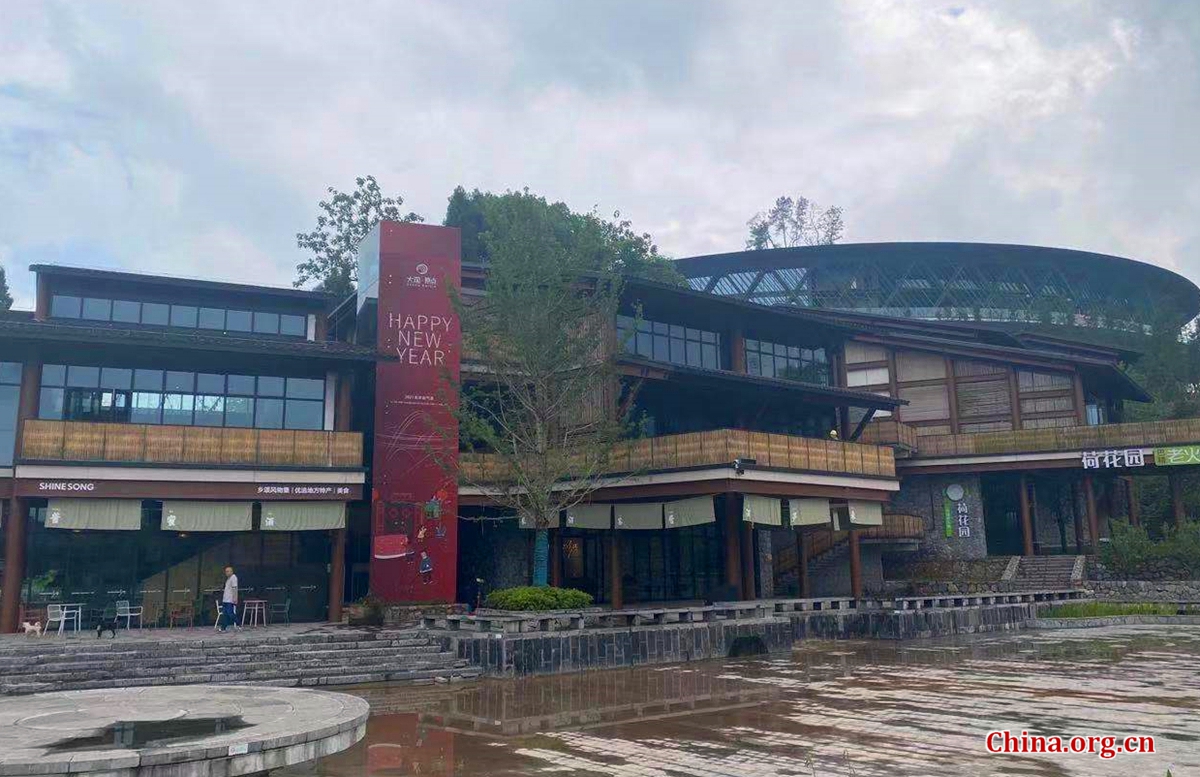 Also, a new rural cultural tourism complex called Dakoo Origin is now under development on the once barren hills. It will cover an area of 33 acres and integrate a top-class tourist center, a business street, a theater, a hotel and folk culture themed parks with local flavor foods, specialty products and cultural merchandise. It can also be connected to other ecological rural sceneries in the area and the tourism resources in the whole district.
Deng Dingsong, the project operator, told China.org.cn that Dakoo Origin will not only provide a rich rural experience for tourists, but will also build a new retail model for local cultural tourism.
There's also a tea processing base in Daguan town to plant and produce the best local tea on a 165-acre plantation with annual output valued at 50 million yuan ($7.78 million). It has already organized three editions of a "tea experience tour," attracting 100,000 visitors each time, and making 10 million yuan in profit.
Jia Lan Yue Lin Agricultural Technology Development Co., Ltd. also came here to grow and process blueberries on a 660-acre plantation, and became a leading company in blueberry industrialization. The company's general manager Xiang Kehuai said Jia Lan Yue Lin not only developed rapidly, but also enabled local farmers to be lifted out of poverty and become rich through agriculture.
According to data provided by the cultural and tourism department of Nanchuan district, last year, the number of rural tourists was more than 16 million, and the rural tourism revenue was more than 3.8 billion yuan.
At present, a total of 20 towns and villages in the district have been rated as municipal demonstration role models of leisure agriculture and rural tourism.
Hu Guangmo, head of the agriculture and rural village committee of Nanchuan district, said it had established 43 teams of cultural work volunteers and strengthened boosting rural cultural vitalization programs, while recruiting and nurturing talents.