The award ceremony for the "Understanding China's New Era" Themed Essay, Photography and Short Video Contest was held in Beijing on Nov. 22.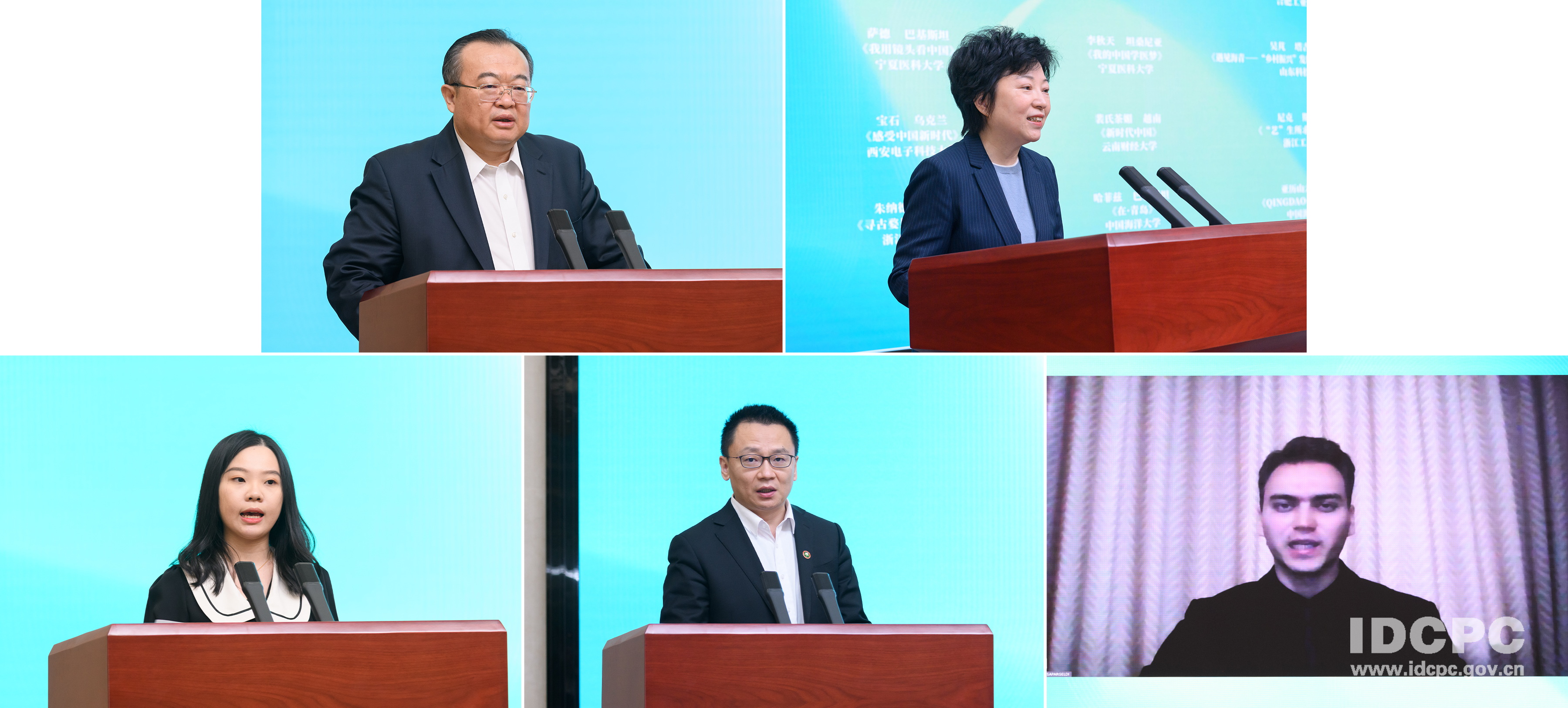 The contest, which ran from March to October, received a total of 3,688 works including essays, photographs and short videos from international students from 133 countries who are studying in 196 universities across China.
A total of 105 entrants were awarded for their unique observations and perspectives on the theme of understanding China's new era.
In the address to the award ceremony, Liu Jianchao, Minister of the International Department of the Central Committee of the Communist Party of China (IDCPC), congratulated the winners and thanked them for their efforts in spreading China's culture as well as the country's achievements in the past decade through their pens and cameras.
"International students in China have the advantage of understanding China up close," Liu said, adding his hope that the international students can present a true, multi-dimensional and panoramic view of China and play a unique role in promoting friendship and people-to-people exchanges.
Yamakawa Yuri, a Japanese student from Beijing Foreign Studies University, said she is glad and feels proud to have witnessed China's rapid development during her studies in the country and hopes to present a true China to the world and contribute her share to the building of a community of shared future for mankind.
Amangeldiyev Sapargeldi, an international student from Turkmenistan, said his studies in China since 2015 had been rewarding as he has experienced China's remarkable economic, social, scientific and technological achievements up close. He thanked China for giving him the opportunity to gain not only knowledge but also friendship.
The contest was initiated by Contemporary World magazine under the IDCPC, and was co-organized by the CPC Center for International Exchanges, China Road and Bridge Corporation, and China Xinhua News Network Corporation.