On Sunday, the Beijing Capital International Airport welcomed its first international arrivals after China lifted its three-year-long requirement for inbound travelers to quarantine and take multiple nucleic acid tests.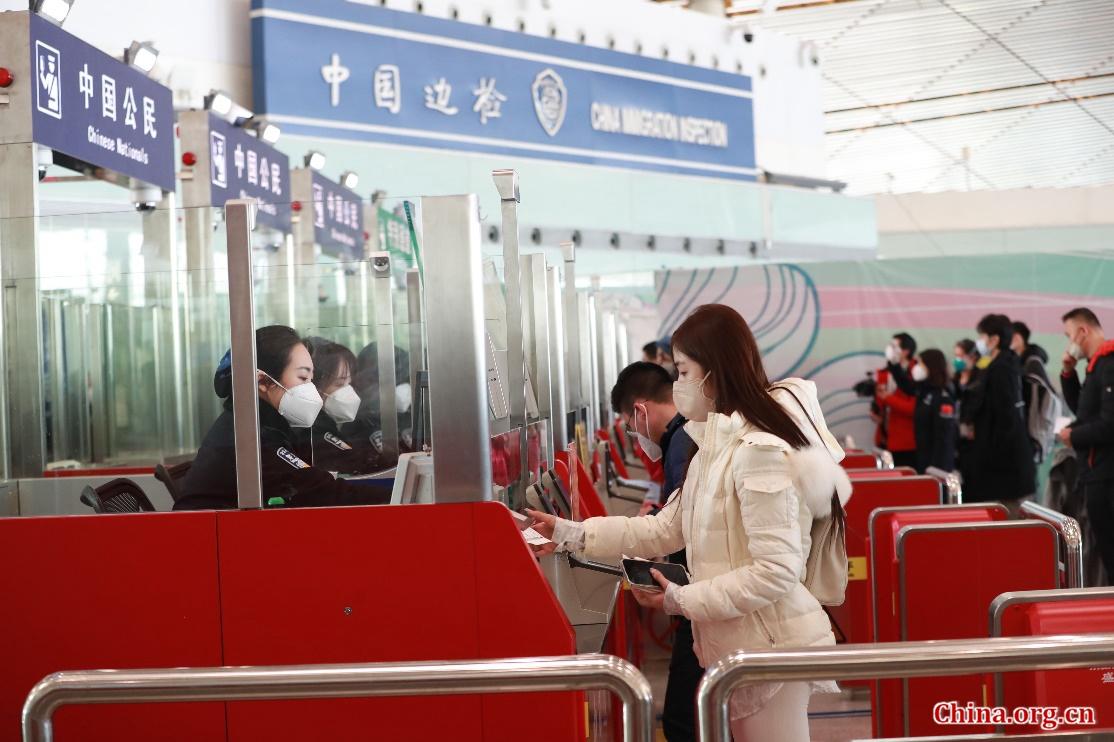 The first group of cross-border travelers included 291 passengers traveling with the Cathy Pacific CX334 flight from Hong Kong, which landed at the Beijing Capital International Airport at around 10: 30 a.m.
"It's lucky to go back to Beijing without quarantine," said Li Jin, a passenger on board the flight.
After learning the new border policy, Li said she immediately snatched up four tickets to Beijing for her and her family.
Li said it took her some effort to buy the tickets, which costed her more than 3,000 yuan each. She said it was probably because the demand shot up soon after China's recent announcement of ending the requirement for incoming travelers to quarantine.
Prior to the new policy, international travelers to Beijing also had to first enter the Chinese border in another city.
Song Jiarong, a 23-year-old Beijing native working in Hong Kong, said she was happy to be among the first inbound passengers since quarantine was no longer required. She said that last year she had to transfer in Shenzhen and took a 21-day quarantine before flying to Beijing where she had to take another multiple-day quarantine.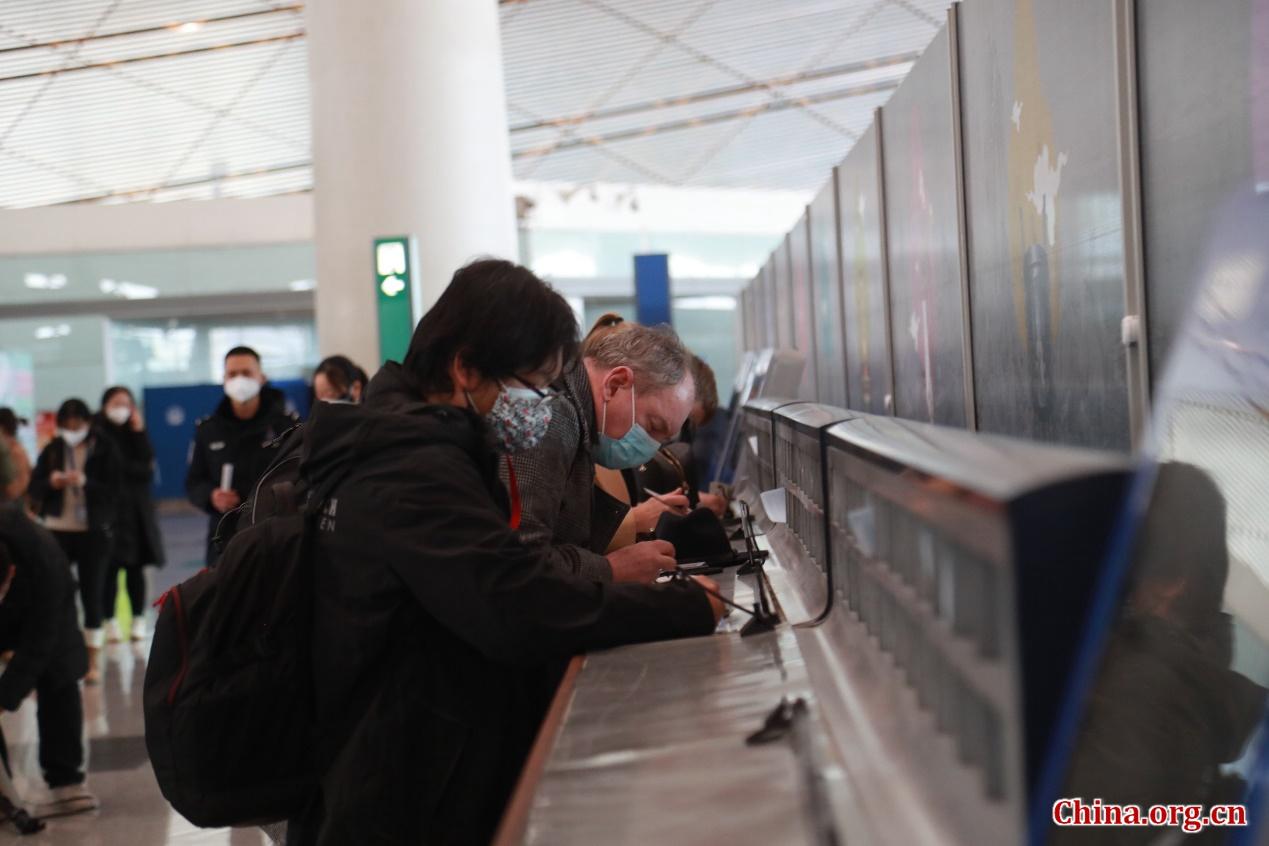 A total of 10 cross-border flights arrived at the Beijing Capital International Airport on Sunday, according to the airport.
Terminal 3-E and Terminal 2 resumed customs entry services on Sunday, as Terminal 3-D, which had been designated as a special checkpoint area since March 10, 2020, ceased its operations on the same day.
Terminal 3-E has added 12 lanes for customs entry and a waiting area to expedite the process. A special lane has also been set up for passengers with special needs.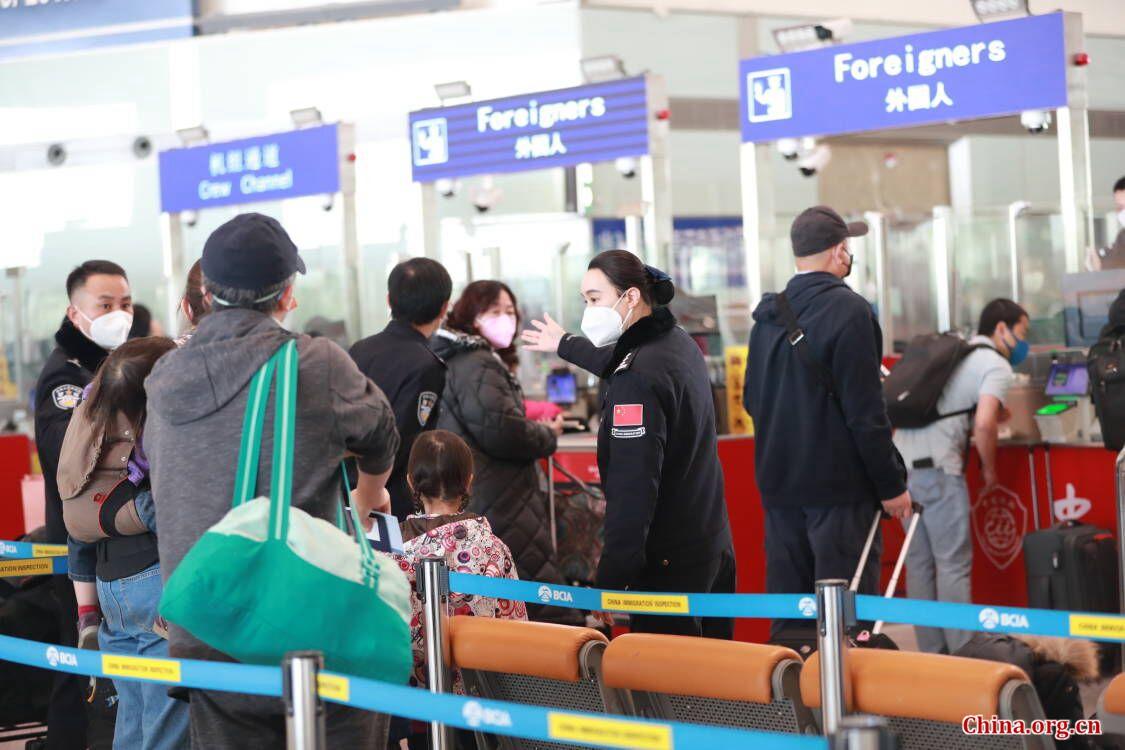 Immigration inspection officers have tested the facilities and information systems to ensure the smooth entry of cross-border passengers, according to Xu Chunjing, a Beijing border inspection officer.
According to the National Migration Administration, Beijing also resumed the 24/144 hour visa-free transit services for international travelers at the Beijing Capital International Airport on Sunday.
The relaxation of border controls just came after Saturday's start of the Chinese New Year travel rush, as people travel to their hometowns for long-awaited family reunions.
China's civil airlines have scheduled an average of 11,000 flights per day during the upcoming travel rush, and the figure is about 73% of 2019 levels, the Ministry of Transport announced at a press conference Friday.
Under the new entry policy, passengers traveling to China from overseas still need to provide a negative COVID-19 test result taken within 48 hours before departure.