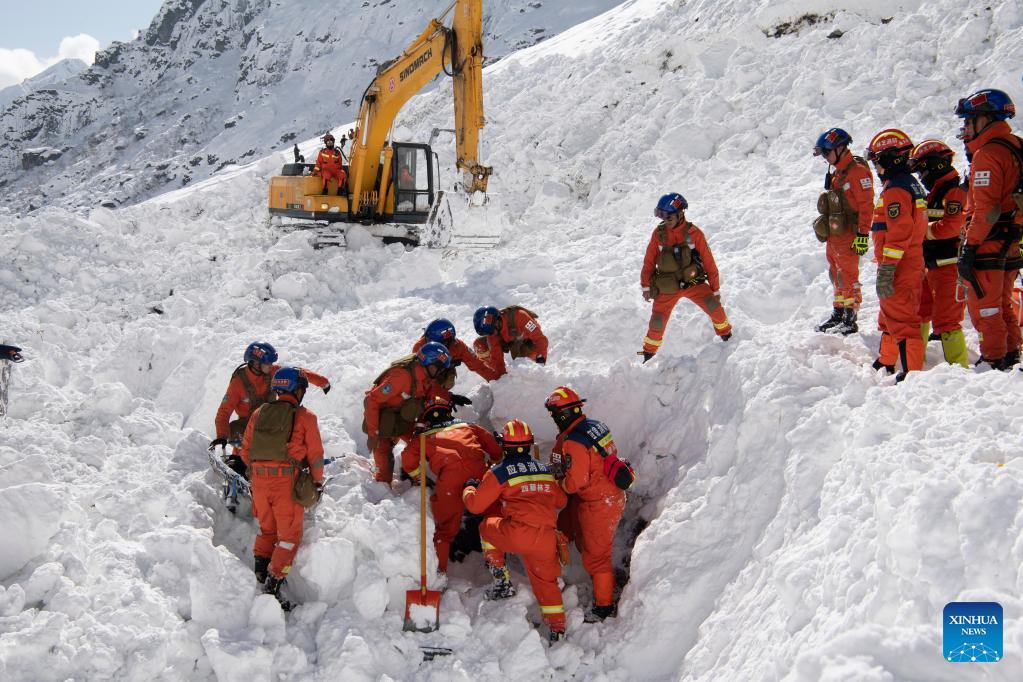 Rescuers work at an avalanche site in Nyingchi, southwest China's Tibet Autonomous Region, on Jan. 20, 2023. [Photo/Xinhua]
An avalanche that hit the city of Nyingchi in southwest China's Tibet Autonomous Region has killed 28 people. The search and rescue operation came to an end at 5:30 p.m. Friday.
The avalanche took place at 7:50 p.m. on Tuesday, blocking the highway at an exit of a tunnel connecting Medog County with Pad Township in Nyingchi, trapping people and vehicles inside.
The emergency rescue headquarters for the incident said that more than 1,300 people, including firefighters, military units, grassroots officials and members of the public, took part in the search and rescue over the past few days, equipped with 236 sets of equipment.
The mountains in the area are very steep and the roads are rough. The avalanche was triggered by powerful winds and rising temperatures on Tuesday, according to the emergency rescue headquarters.