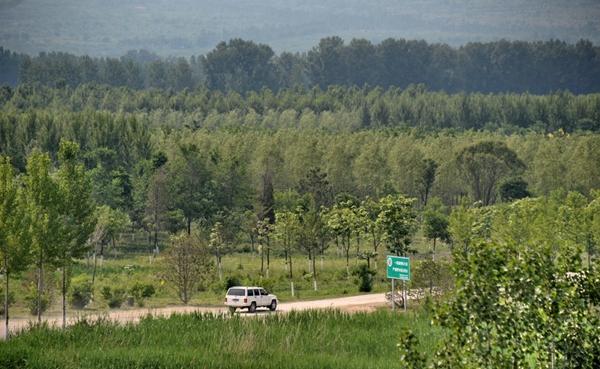 Photo taken on June 27, 2019 shows the site of an afforestation project in the suburban Yanqing District of Beijing, capital of China. [Photo/Xinhua]
A new round of afforestation project carried out from 2018 to 2022 added 1.02 million mu (about 68,000 hectares) of green areas in Beijing, local authorities said on Thursday.
By the end of 2022, Beijing's forest coverage rate had reached 44.8 percent, expanding the capital's green ecological space significantly, according to the Beijing Municipal Forestry and Parks Bureau.
In the past five years, Beijing built 180 urban leisure parks and 323 small parks and green areas, and 88 percent of residents lived near parks and green spaces within a radius of 500 meters.
From 2012 to 2017, Beijing launched an afforestation project covering 1 million mu.
The new round of afforestation project between 2018 and 2022 highlighted coordinated governance of mountains, rivers, forests, farmlands, lakes, grasslands and deserts, and comprehensively strengthen biodiversity protection. Beijing has restored 10,200 hectares of wetlands over the past five years and has 596 species of terrestrial wild animals currently.