Tsinghua University held the launch ceremony of the "International Joint Mission on Climate Change and Carbon Neutrality" on Mar 14, demonstrating its commitment to environmental protection. During the event, Tsinghua inaugurated a green-style initiative it sponsored together with 11 well-known multinational corporations, including Hitachi, Toyota, Mitsubishi, bp, Rio Tinto, Volkswagen, Microsoft, IHI, Daikin, Apple, and Saudi Aramco. Tu Ruihe, head of the UN Environment Programme (UNEP) China Office, and Qiu Yong, chairman of Tsinghua University Council, attended the event. The ceremony was hosted by Liu Yiqun, dean of Tsinghua's Research & Development Affairs Office.
In his speech on "Cooperate to Address Climate Change and Build a Better Homeland for Mankind", Qiu pointed out that climate change and carbon neutrality are major issues related to the fate of the earth and human beings, and are important for everyone. "Facing a serious climate crisis, Tsinghua has promoted the initiative of the International Joint Mission on Climate Change and Carbon Neutrality. Today's launching ceremony is a positive action to actively respond to it," said Qiu. He said that Tsinghua is willing to work closely with the council members, member units, "observer" enterprises and local governments to jointly promote this cause that concerns the future of mankind. He looks forward to more partners joining the Joint Mission in the future.
Qiu emphasized that a world-class university should have a world-class mission, play a leading role in addressing climate change, and make contributions with hard-core technologies. "Let us take action to prove our firm belief in the bright future of mankind, promote international cooperation on climate change and carbon neutrality, and continue to contribute to the construction of a beautiful homeland for mankind," said Qiu.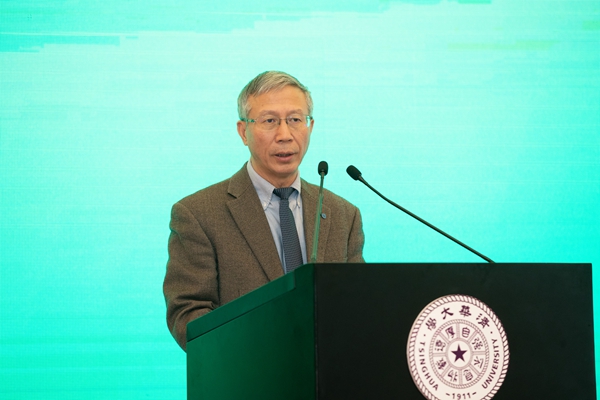 Tu said in his speech that the earth is the only home for human beings. The basis for progress and success in global environmental governance is to adhere to multilateralism and the spirit of international cooperation. Climate change affects the entire planet, and is related to every country, every region, every industry, every enterprise, every family, and every individual. Addressing climate change and reducing greenhouse gas emissions requires action from all sides. The Joint Mission is a complete embodiment of the two keywords "cooperation" and "action". He called on all parties to take urgent and more effective action to implement the goals that have already been achieved and looked forward to fruitful results from the initiative.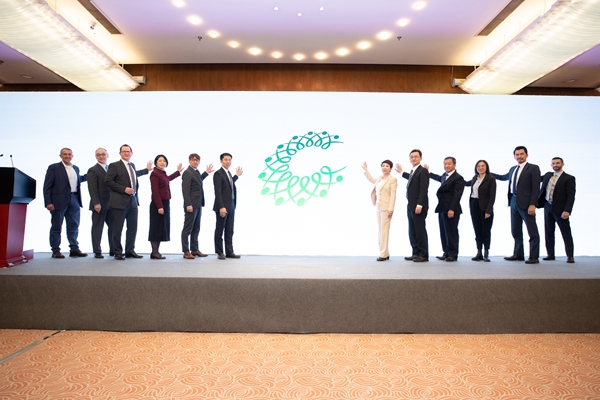 The international academic community paid great attention on the Joint Mission. Toshiya Ueki, executive vice president of Tohoku University, and Nigel Brandon, dean of the Faculty of Engineering, Imperial College London, congratulated the ceremony via video speeches, saying they look forward to taking action with international partners in the fight against climate change.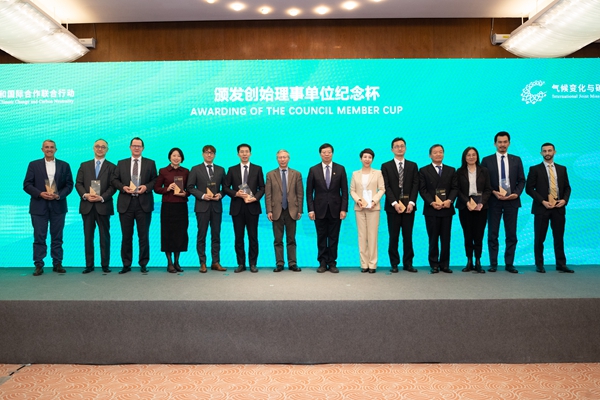 Tu and Qiu awarded the "Council Member Cup" for 12 co-initiators of the Joint Mission.
Representatives of council members recorded videos to express their affirmation of the value of the Joint Mission and anticipation of strengthening dissemination of green ideas, cultivation of carbon-neutral talents, and innovation of technology through the Joint Mission so as to provide practical solutions to the challenge of global climate change and to realize the carbon-neutral vision of the international community.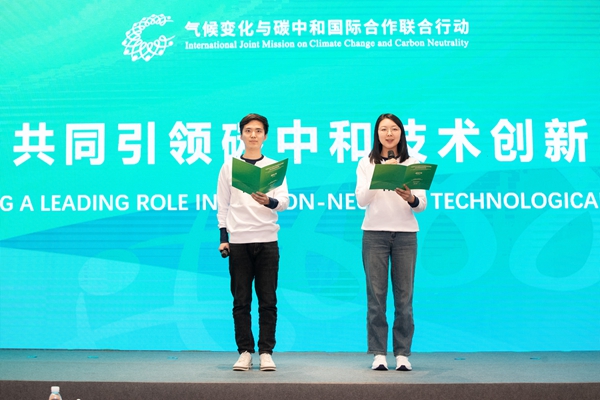 The International Joint Mission on Climate Change and Carbon Neutrality Proposal was released during the ceremony. It has five main joint elements: jointly publicizing the concept of carbon neutrality, jointly cultivating experts in the field of carbon neutrality, jointly taking a leading role in carbon-neutral technological innovations, jointly carrying out integrative demonstrations of carbon neutrality practice, and jointly promoting industry transition towards carbon neutrality. It calls on different entities to join forces to provide comprehensive and effective solutions for a wide range of issues such as energy saving and emission reduction, technological innovation, and industrial transformation, and to jointly promote the realization of carbon neutrality.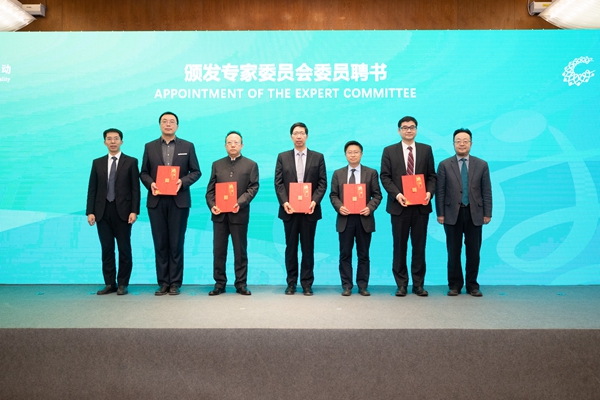 At the ceremony, the first 10 innovative scientific research funding projects implemented by the Joint Mission were officially released. Twelve experts and scholars in relevant fields were invited to form an expert committee to provide consulting advice on research and major academic activities, and to supervise and guide project implementation. Tsinghua Vice President Zeng Rong and He Kebin, academician of the Chinese Academy of Engineering and dean of Institute for Carbon Neutrality, Tsinghua University, as representatives of all the governing units of the Joint Mission presented appointment letters to the members of the expert committee.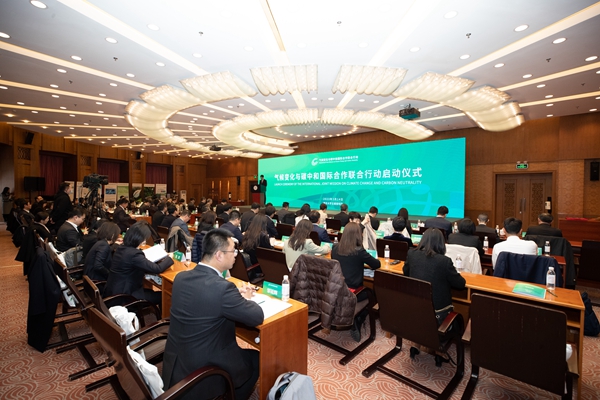 In the keynote session, Ouyang Minggao, an academician of the Chinese Academy of Sciences and professor of Tsinghua's School of Vehicle and Mobility, Zhang Xian, head of the Division of Social Services and Regional Development of the Administrative Center of China's Agenda 21, and Shi Mengying, a PhD candidate of Tsinghua's Department of Earth System Science, gave reports.
The Joint Mission was initiated by Tsinghua and 11 top enterprises around the world. All parties are committed to responding jointly to climate change, sharing the mission, contributing wisdom, acting together, sharing results, and striving to make new and beneficial contributions to achieving the goal of carbon neutrality and promoting global sustainable development.