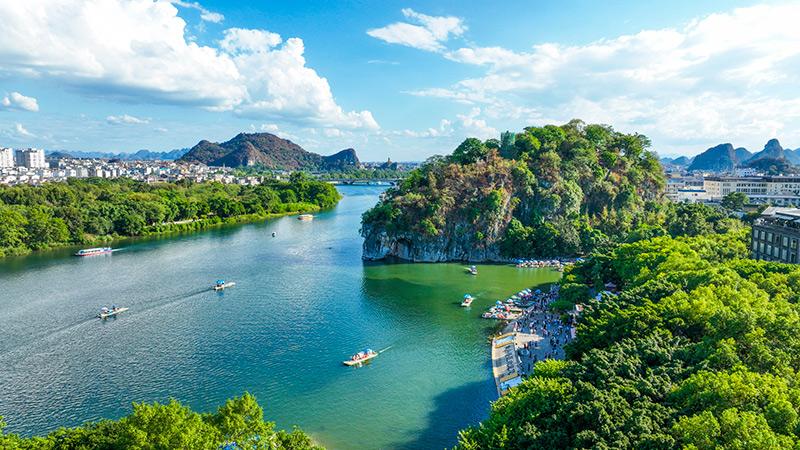 Aerial photo taken on Oct. 3, 2022 shows a view of Xiangbi Mountain on Lijiang River in Guilin City, south China's Guangxi Zhuang Autonomous Region. [Photo/Xinhua]
China expanded its visa-free transit policy on Friday to include citizens from Norway for a 72/144-hour stay, bringing the total number of applicable countries to 54.
Citizens from the 54 countries are exempted from visa requirements during transit for 72 or 144 hours when heading for a third nation, said the National Immigration Administration (NIA).
They are allowed to engage in short-term activities such as travel and business visits during the visa-free stay, it added.
Currently, a 72-hour visa-free transit policy is applied in the cities of Changsha, Guilin and Harbin, while international travelers are allowed to transit in 20 cities, including Beijing, Tianjin and Shijiazhuang, up to 144 hours visa-free.
The move aims to serve high-standard opening up, facilitate the mobility of Chinese and foreign nationals and promote international exchanges, according to the NIA.
Since its inception in January 2013, more than 500,000 foreigners traveled through China under the visa-free policy.