Education authorities in Fujian Province are investigating whether primary school pupils were told to skip a class to help at the funeral of the principal's mother-in-law.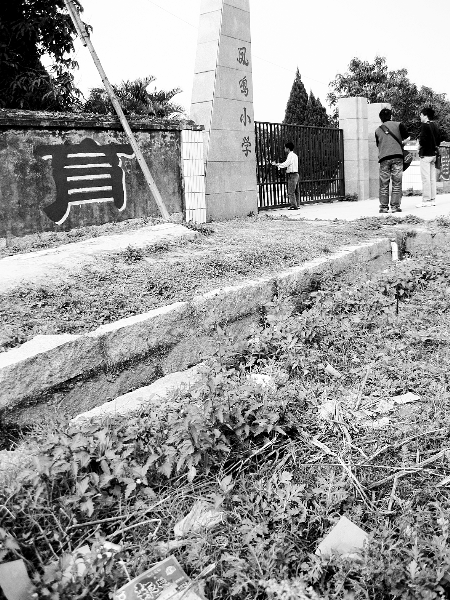 Fengming Primary School
All of the teachers at the Fengming Primary School of Longhai City's Dongyuan Village attended the funeral.
But the teachers denied they had organized the students to help at the funeral, saying students may have offered to help of their own free will, today's Xiamen-based Strait Herald reported.
The principal, who was not named in the report, agreed that about 10 pupils from higher grades had helped carry wreaths at the funeral.
But he said he was not sure whether classes had been cancelled as he was off yesterday for the funeral. It would have been other teachers who would have decided to cancel classes, he told the paper.
He said it was common for the school to cancel classes so that the students could help at funerals, but only for funerals of school faculty members and local officials, the principal said. It had become a common practice to have students carry wreaths at the funerals, he said.
Classes are cancelled only occasionally and the school makes up for the lost time, he said.
He said the school did not charge fees for helping at funerals and he had refused requests for help at funerals from some villagers last semester.
The principal said he had offered "red envelopes" to the pupils who carried wreaths and treated them to dinner to express his gratitude.
The local education authority will launch an investigation, the report said.
If classes were canceled for the funeral, the principal and his senior official would be punished, said Li Shuchang, director of the Longhai Education Bureau.
"It's absolutely forbidden to cancel classes to have students help with funerals," he said.
(Shanghai Daily April 15, 2009)