Chinese premier calls for enhancing local cooperation with ROK
Chinese Premier Li Keqiang on Tuesday said that China and the Republic of Korea (ROK) should make good use of platforms such as the governor meeting to enhance communication and cooperation, and advance bilateral ties.
Chinese premier meets former British PM
Chinese Premier Li Keqiang met with former British Prime Minister David Cameron in Beijing Tuesday, saying China stands ready to work with Britain to strengthen bilateral ties in order to benefit both countries and peoples.
Chinese premier eyes closer ties with Dominican Republic

China is willing to promote bilateral trade and people-to-people exchanges with the Dominican Republic, Chinese Premier Li Keqiang said Friday.
China vows to enhance enterprise cooperation with Croatia
China supports enterprises from both China and Croatia to make use of their complementary advantages and strengthen cooperation in areas including ports, railway infrastructure construction and shipbuilding, Chinese Premier Li Keqiang said Friday.
Li calls for increased capacity for work safety risk control
Premier Li Keqiang on Thursday urged Communist Party of China leaders and government officials at local levels to enhance capabilities in preventing and controlling work safety risks.
China, Laos eye closer cooperation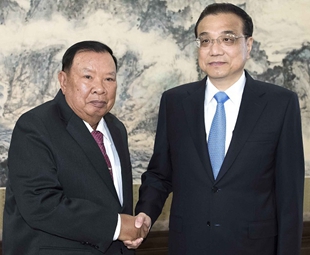 Chinese premier on Thursday met with Laotian president, calling for closer cooperation with the neighboring country in key areas.
Chinese premier, top legislator meet Namibian president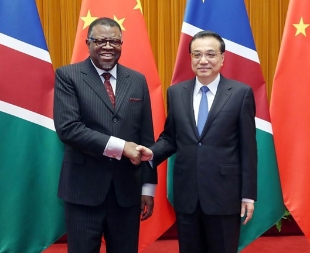 Chinese Premier Li Keqiang and China's top legislator Li Zhanshu met with Namibian President Hage Geingob in Beijing Friday, vowing to boost bilateral relations.
Li urges greater safety for workers
Government at all levels should work resolutely to curb severe workplace accidents and plug loopholes in workplace safety in key industries to better protect people's lives and help produce a higher quality economy in 2018, Premier Li Keqiang said.