Xi inspects Guizhou ahead of Chinese New Year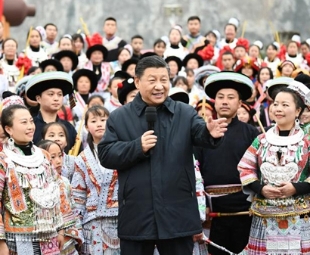 Xi Jinping, general secretary of the Communist Party of China Central Committee, on Wednesday inspected southwest China's Guizhou Province ahead of the Spring Festival, or the Chinese Lunar New Year.
Xi's trip boosts China-Greece ties, strengthens BRICS cooperation
​Chinese President Xi Jinping's latest overseas tour has further consolidated the China-Greece comprehensive strategic partnership and invigorated BRICS cooperation in various fields, Chinese State Councilor and Foreign Minister Wang Yi said Friday.
Xi says China ready to advance friendly cooperation with Nepal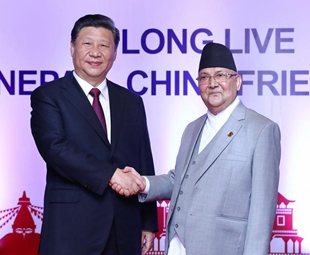 China stands ready to work with Nepal in advancing friendly cooperation and opening a new chapter for bilateral ties, Chinese President Xi Jinping said Sunday.
Xi congratulates China's World Cup-winning volleyballers
Chinese President Xi Jinping sent a congratulatory message on Sunday to the Chinese women's volleyball team, after they claimed the World Cup title in the Japanese city of Osaka.
Xi meets Uzbek PM
Chinese President Xi Jinping met with visiting Uzbek Prime Minister Abdulla Aripov on Wednesday.
Xi underscores firm implementation of major reforms
​President Xi Jinping stressed firm implementation of major reforms at the seventh meeting of the central committee for deepening overall reform Tuesday.
Xi tells young officials to enhance theoretical learning, nurturing sense of responsibility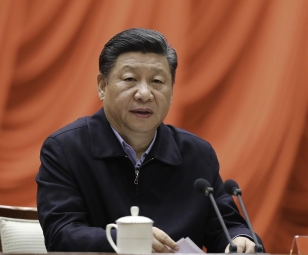 President Xi Jinping on Friday said training and selecting outstanding young officials is vital to the fate of the Party, state and Chinese nation, and to the people's wellbeing, calling it an important task for generations to come.
Xi extends Spring Festival greetings to non-Communist parties, personages
​Chinese President Xi Jinping on Monday attended a gathering in Beijing and extended Spring Festival greetings to leaders from non-Communist parties and the All-China Federation of Industry and Commerce (ACFIC), and personages without party affiliation.