Xi extends condolences to Pakistani president over deadly terrorist attack
Chinese President Xi Jinping sent a message of condolences to his Pakistani counterpart, Mamnoon Hussain, on Friday over a deadly terrorist attack in Sehwan town of Pakistan's south Sindh Province that killed 72 people.
Xi urges all Chinese to contribute to national rejuvenation
President Xi Jinping has called for all Chinese people, at home and abroad, to unite toward achieving the great rejuvenation of the Chinese nation.
Xi orders leading officials to fight special privilege
President Xi Jinping on Monday told leading officials to practice strict self-discipline and eliminate special privileges.
Two dreams: Chinese and American visions in 2017

As Xi Jinping made clear, China's dream is not about conquering the world, but just getting on and doing things in a shared way. It provides a stark contrast with the America-first approach of Donald Trump.
Xi's book is an Intellectual Bridge with Nepal
With the translation of Xi's book into Nepali, the Nepalese people can achieve a better understanding and hence better relation with their friendly neighbor.
Xi urges continued efforts to build strong military
President Xi Jinping called on the military to improve its political awareness, push forward reform, and govern it according to law to aid the building of a strong military.
Xi hails China-Switzerland 'exemplary' partnership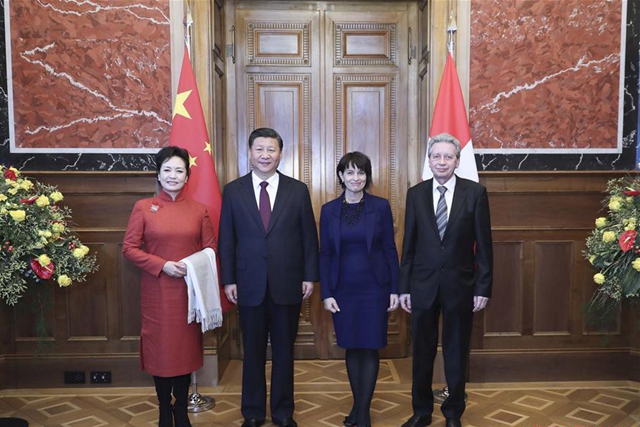 Chinese President Xi Jinping spoke highly of the China-Switzerland partnership on Sunday, saying it has become a paradigm of relations between countries of different sizes.
• Full coverage: Xi's visit to Switzerland
Xi extends New Year greetings to veterans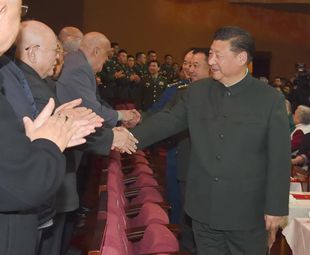 Xi Jinping on Friday extended Spring Festival greetings to military veterans.