Teresa Teng's songs awake mainland pop music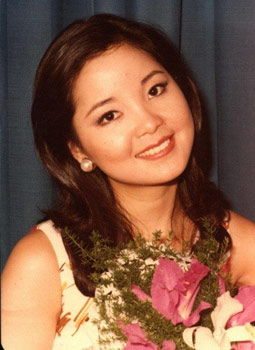 Taiwan diva Teresa Teng
In the early 80s, it could be said that pop music didn't exist on the mainland. However the situation changed when Taiwan diva Teresa Teng's mellow love songs attracted mainlanders' attention in 1978, the beginning of the reform and opening-up era.
Tapes of Teresa Teng's voice were first brought to the mainland by sailors or overseas engineers. Although at time her songs were considered "Bourgeois Music" and were not allowed to be broadcasted on radio or television, they were still popular throughout the country. People listened to her songs over and over again in their own way, for example by recording her voice with tape recorders.
Beautiful songs like On the Other Side Of The Water, Small Town Story (audio), I Only Care About You, and Goodbye, My Love, gradually worked their way into the consciousness of a people at the time deprived of contemporary music.
After the Cultural Revolution (1966-76), young people's craze for new music launched an unstoppable trend for pop which went against the mainstream opinion of the time. Songwriting entered a period of mainly lyric style. Songs from Hong Kong and Taiwanese singers like Teresa Teng, Bobby Liu and Tam Roman, were favored by the mainland audience.
A few mainland musicians, influenced by Teresa Teng, began to create catchy pop songs despite some interference from the authorities. The tunes were widely appreciated and opened the mind of the public to the idea that music could express more than a simple melody.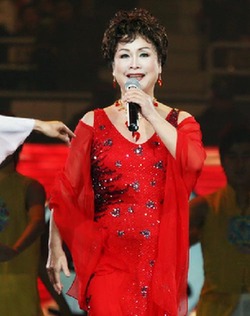 Singer Li Guyi
Singer Li Guyi was among the first to challenge tradition. She sang a song called Nostalgia (audio), which was both widely praised and heavily criticized. Nostalgia was treated as a "bourgeois" song and banned for a period of time. Then came 1983, and the CCTV Spring Festival Gala was held, responding to audience requests. At the party Li Guyi again sang the banned song in front of the whole nation. From then on, Nostalgia was taken as the first true work in the history of mainland pop music.
Gu Jianfen, a famous composer, produced a song, The Youth Friends Gather Around (audio) and brought this song to universities, high schools, and even Kindergartens in Beijing and Shanghai. A netizen remembered that when this song was sung in the Working People's Cultural Palace, it generated great excitement and people applauded this new type of music that they had never before heard.