The Chinese Museum of Shandong Celadon opened April 23 in Zibo, Shandong Province. It is the only museum in China focusing on Shandong celadon artwork.
Shandong celadon is a high-quality Chinese porcelain and one of the four major types of celadon in the world. Zibo is a base for the ceramic industry.
The museum has more than 600 works by 24 ceramic masters.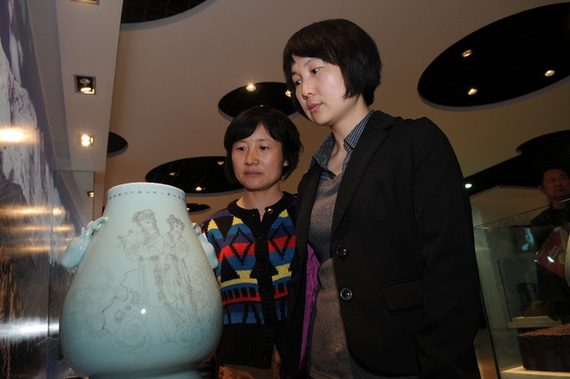 Visitors appreciate Shandong Celadon works of art exhibited in the museum.