Yan Hui has been posted at the gate since 7 a.m., wielding an electronic thermometer and stopping every pedestrian and driver entering her residential community in northern Beijing.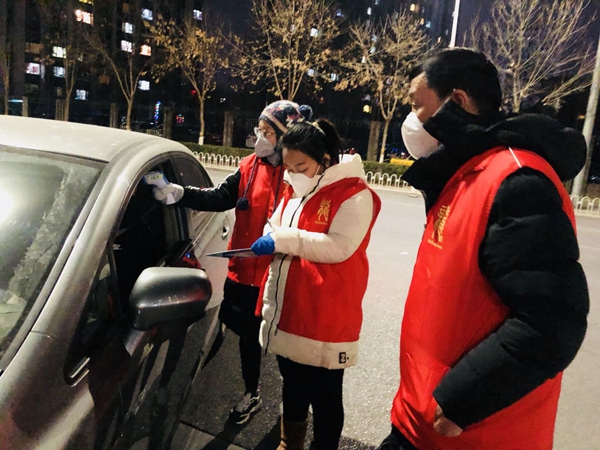 Yan Hui (C) checks the body temperature of a driver entering her community on Feb. 3, 2020. [Photo provided to China.org.cn]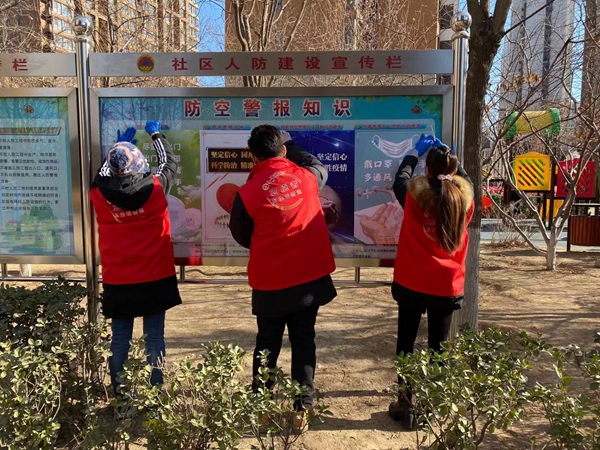 Yan Hui and her colleagues put up posters announcing safety measures. [Photo provided to China.org.cn]
The scene at the gate reminds Yan of the 2002-2003 SARS virus that killed at least 774 worldwide. As of Sunday, a new strain of coronavirus, called 2019-nCoV, had caused 908 deaths with 40,171 confirmed cases on Chinese mainland.
The wide-spreading epidemic led the Beijing municipal government to declare a public health emergency at the highest level on Jan. 24. As part of the city's emergency response, it has called on community workers from more than 7,000 communities and villages to gear up and fight against the novel coronavirus.
Yan is the chair of the Jinyuhuafu community committee, and a part of the 37-year-old's duties throughout the day is guarding gate and using the pistol-shaped thermometer to check people's body temperatures—one of the symptoms of coronavirus infection is fever.
Her job was made more difficult by a recent heavy snowfall. "The electronic thermometers may give very different readings under the extreme cold weather," Yan said. To ensure more accurate measurements, she has to tuck the thermometer under clothing and keep it warm using her body heat.