The only way to defeat the threat of the novel coronavirus lies in global consensus and collaboration, said Alistair Michie, secretary general of the London-based British East Asia Council, in an exclusive interview with China.org.cn.
The British expert in public diplomacy emphasized the importance of China's vision of "building a community with a shared future for mankind." The viral pandemic, like other pressing global issues such as climate change, can only be solved through the world working together, he said.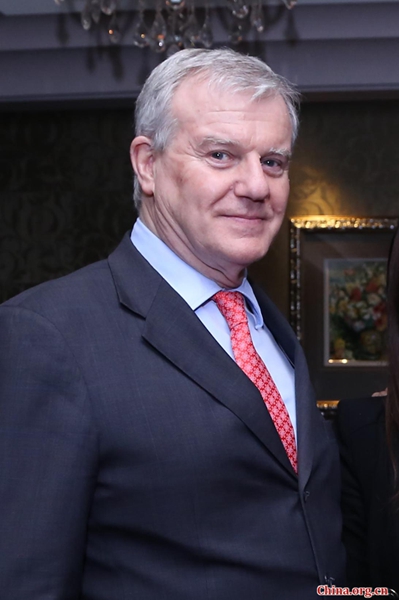 Alistair Michie, secretary general of the British East Asia Council. [Photo courtesy of Alistair Michie]
Michie made the remarks as the COVID-19 outbreak continues to spread globally, with the number of affected countries, territories and areas outside China totaling 109 as of Tuesday morning.
A total of 113,702 confirmed cases have been reported worldwide as of 10:00 CET on Mar. 10, an increase of 4,125 infections from the previous day, including 4,105 new cases outside China, according to the daily COVID-19 report released by the World Health Organization (WHO).
In this context, Michie explained it is depressing to see a failure in global communications and a linked rise of anti-globalization sentiment.
He noted that a trend is emerging where both Europe and North America have closed their minds to what they could learn from China on how to minimize the impact of this global virus crisis.
"There should have been headlines around the world about what the WHO delegation leader Bruce Aylward said in Beijing – especially as he is an eminent Canadian physician and epidemiologist," Michie said. "He described China's 'all-government, all-society approach' as 'extraordinary' and 'probably the most ambitious and agile' in history."
Michie quoted comments made by Dr. Aylward at the Press Conference of WHO-China Joint Mission on COVID-19 held on Feb. 24: "The world needs the experience and materials of China to be successful in battling this coronavirus disease. China has the most experience in the world with this disease, and it's the only country to have turned around serious large-scale outbreaks."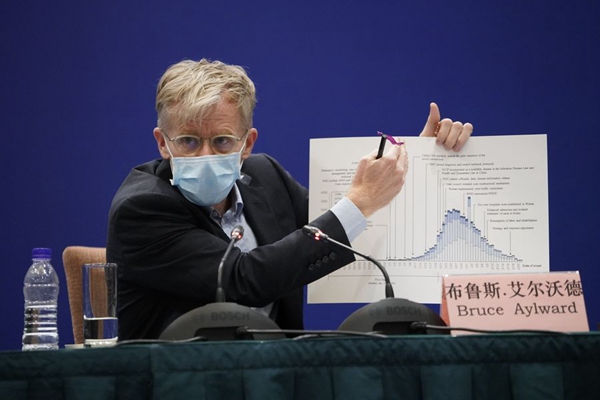 Dr. Bruce Aylward, an epidemiologist who led an advance team from the WHO, speaks during the Press Conference of WHO-China Joint Mission on COVID-19 held in Beijing, Feb. 24, 2020. [Photo/Xinhua]
In the heat of the battle to defeat the coronavirus, Michie believes that questions about the scale of the economic impact are best approached using a long-term view rather than by focusing on immediate quarterly performance.
"In the past 40-plus years, China has modernized at a scale and speed unprecedented in human history. Every year in those four decades, many pundits outside China had predicated the Chinese economic miracle was going to burst," explained Michie.
It is his belief that as China emerges from this viral crisis, some factors are sure to kick in that will be tough for conventional economics to measure, such as "the payback from the vast investment China has made in building the most advanced infrastructure network in the world."
"I find that the scale and sophistication of airports, high-speed rail and a bigger inter-province/state road system than the United States, positively shocks foreign visitors new to China," said Michie, who has lived and worked in more than 20 cities, provinces and regions across China over the last 30 years.
In addition, he added that there are economic driving forces coming from the digital and bioscience revolutions that are on path to utterly changing China and the world.