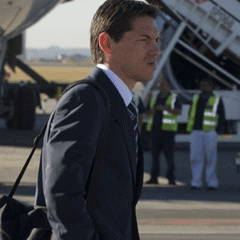 Johannesburg - Mexico striker Guillermo Franco is confident his side can beat Bafana Bafana on the opening day of the Soccer World Cup.  
The two sides come face-to-face at Soccer City on Friday to kick off the month-long tournament.
The 33-year-old West Ham United striker, who has featured 21 times for El Tri, scoring seven goals, knows the importance of the task at hand and just what it means to all Mexican fans.
He does, however concede that South Africa will be a tough opponent.
Franco told media at a press conference: "We are here to win and this is a great opportunity for us to beat Bafana Bafana.
"I believe that our team is very strong and will do well. Playing in the World Cup is a blessing from God because not every player can feature in the tournament.
"We know that Bafana Bafana are a good team and they will make things difficult for us during the game."