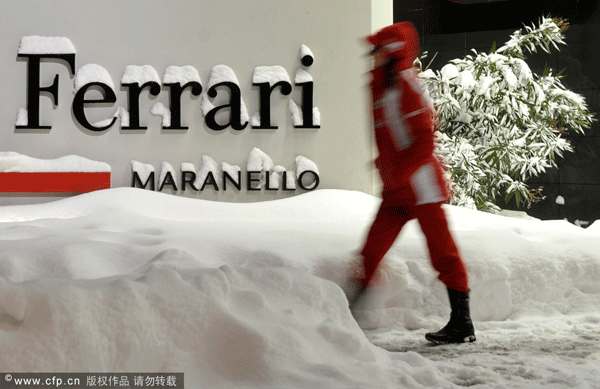 Ferrari has canceled Friday's official launch of its new Formula One car because of the adverse weather conditions affecting the north of Italy.
Ferrari has canceled the launch of its new Formula One car today due to snow and freezing temperatures in Maranello, the Italian team said.
"The decision was taken because of the weather conditions and because of the difficulties that would have faced the 300 or so people due to attend from the team partners, the authorities and representatives of the media in their attempts to get to Maranello," Ferrari said in a statement yesterday. Photographs and details will still be available on the www.ferrari.com website.