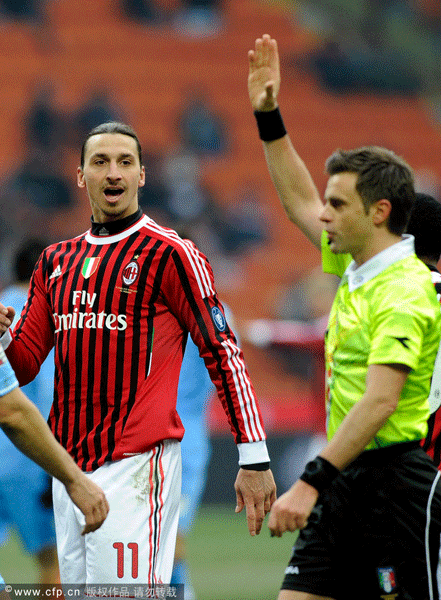 Zlatan Ibrahimovic of AC Milan spepaks to referee Nicola Rizzoli during the Serie A match between AC Milan and SSC Napoli at Stadio Giuseppe Meazza on February 5, 2012 in Milan, Italy.
AC Milan striker Zlatan Ibrahimovic was banned for three Serie A matches for hitting an opponent, ruling him out of a key clash with Italian league leader Juventus.
He will miss a difficult game at third-place Udinese next weekend, a game at Cesena the following weekend and the match with Juventus on February 25.