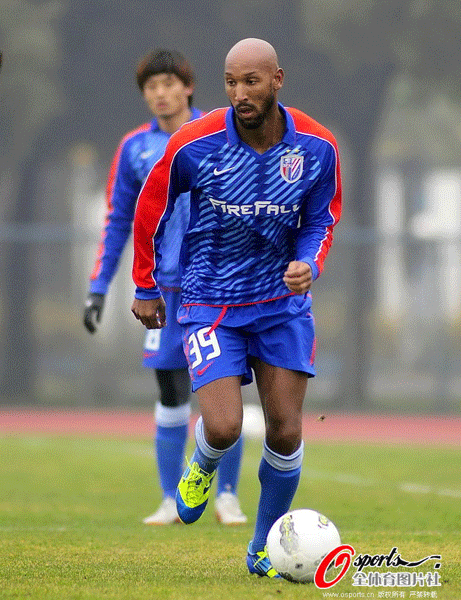 Nicolas Anelka of Shenhua in action during a friendly match on February 21, 2012.
Former Chelsea and Arsenal striker Nicolas Anelka made a dream debut for his new club Shenhua yesterday, heading home teammate Wu Xi's cross with only sixty seconds on the clock. Shenhua went on to win the exhibition match 3-1 against Chinese League One rivals Hunan Xiangtao.
Anelka joined Shanghai Shenhua in January during the winter transfer window, becoming the biggest star name in the Chinese Super League (CSL).
With a two-year contract reportedly worth more than $313,000 (approximately RMB 2 million) per week, the 32-year-old Frenchman is the country's most expensive soccer import ever.
The new CSL season kicks off in March.