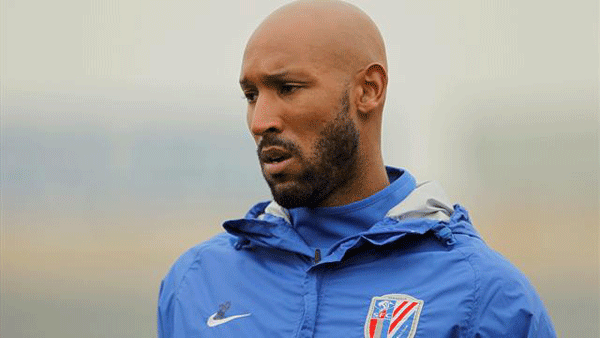 Nicolas Anelka in the training session.
Shanghai Shenhua's player-manager Nicolas Anelka should not be allowed to attend pre- or post-match press conferences during the team's next Chinese Super League game tomorrow afternoon at Dalian Shide as the Frenchman does not have a coaching license, the Chinese Football Association has said.
The CFA told Xinhua news agency that Shenhua had sought permission to allow Anelka to attend the pre- and post-match press conferences but his qualifications were questioned.
Liu Dianqiu, director of the council bureau of the Chinese professional league, said the manager of the team can attend the press conferences and if he cannot for some reason then the team leader would be a proper replacement.
"The reason Shenhua made the application is that its coaching crew is going through a reconstruction, so I think it would be proper to let the team leader attend the press conferences."
Shenhua's deputy team leader Yan Xiang attended the team's press conference after its last game against Tianjin Teda since then coach Jean Tigana had left the stadium before kickoff.
Meanwhile, Shenhua and Tigana have yet to reach an agreement on the Frenchman's parting compensation.
Tigana has demanded all of his yearly salary of 2.5 million euros (US$3.3 million) according to the contract while the club seems unwilling to pay so much.
The Tigana talks have led to Shenhua deferring an official announcement about its new coach, Jean-Florent Ikwange Ibenge, although he has already started team training with Anelka.