Chinese cycling national team appealed to UCI and IOC for the relegated silver in women's team sprint on Friday.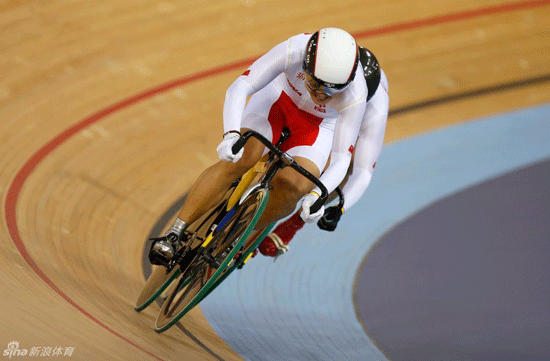 Gong Jinjie and Guo Shuang in the competition.
In an official communique, the Chinese cycling team said that "Gong jinjie and her teammate Guo Shuang beat the record twice, in the qualifying and the first round. In the final, Chinese team beat Germany with a result of 32.617, but was relegated to 2nd place by the referee who did not show any video replay."
"After the race, I came to the referee, they did not show any video replay to me. The Chinese team did not break any rule," said Chinese team coach Daniel Morelon.
"We watched the video of the race many times after coming back to the Athlete's village, We analyzed the regulation and rules of the game, We believe that Chinese cyclits did not break any rules." said the Chineses team's communique.
China on Thursday picked up a silver medal in the women's cycling team sprint after being relegated from gold for making a lane change in the final.
According to a communique issued by the IOC, National team of China was relegated to 2nd place in the heat for early realy, based on Art 3.2.153. However, the communique did not specify how Chinese cyclist break the rule.
The UCI reported that error (Chinese team) was in not conforming to the overtaking zone that the two competitors had chosen at the point of the relay passage."
The women's team sprint is a track cycling event contested by teams of two women cyclists. The format consists of two rounds: in the first round, teams compete against the clock to set a qualifying time. The top four teams go through to the final round, where the first and second placed teams compete against each other in the gold medal race-off and the third and fourth teams compete against each other in the bronze medal race-off. It was the first time this event being added to the Olympic programme.