Neil Robertson warmed up for the World Championship by claiming his first ranking title in two and a half years after beating Mark Selby in the final of the China Open.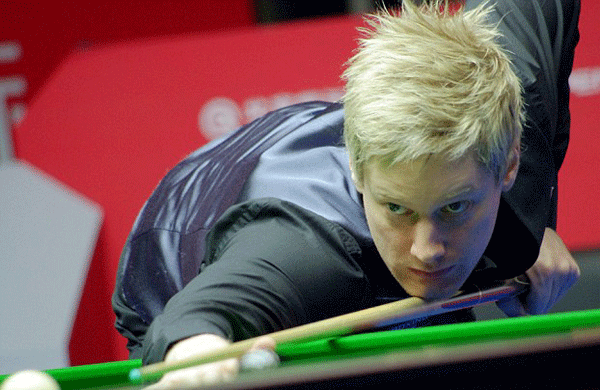 Neil Robertson won his first ranking event in China by beating Mark Selby 10-6 in the final.
Australia's Robertson won six consecutive frames to lead 6-1 after the first session, and survived a flurry from Selby to nurse home his lead and win his seventh ranking title.
Session one was scheduled for nine frames in the best-of-19 conclusion to the final ranking event before the World Championships, but the drawn-out nature of the battle between the incoming new world number one and the Australian led to only seven being played.
Selby took the opening frame with breaks of 42 and 58 before Robertson made 50 and 91 to go 2-1 up then edged a 40-minute fourth frame on the last black.
He cleared from yellow to black to win the fifth and got the better of two more scrappy frames to make it 6-1 when the first session was pulled off.
Selby, who will return to the top of the world rankings after reaching the last-eight this week, looked a different player from the restart and rattled in breaks of 81, 125 and 66 to close to 6-4.
Robertson stopped the rot with an effortless 110 and then a fine break of 90 moved him to within one frame of victory after he had taken a scrappy 12th, and although breaks of 116 and 63 saw Selby respond once again, the Australian finished with an 80-39 victory in the 16th frame to take the title.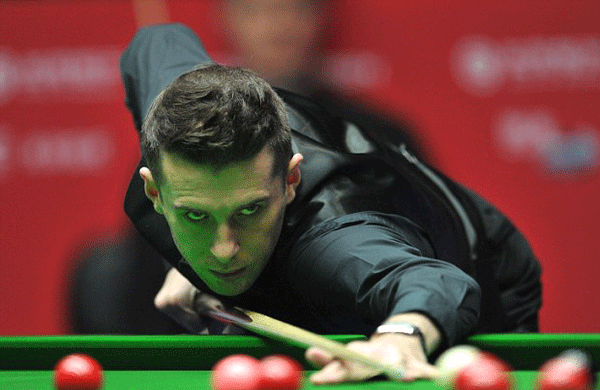 Mark Selby couldn't overturn Robertson's 6-1 lead in Beijing.