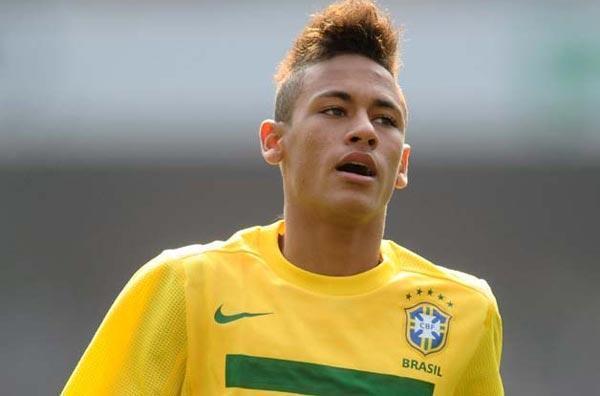 Brazil striker Neymar will join Barcelona this summer. [File photo]
Brazil striker Neymar on Sunday bid farewell to Santos in the club's 0-0 draw against Flamengo in Brasilia.
After the match the man that will carry the hopes of a football obsessed nation at the 2014 World Cup on home soil spoke to reporters about his 50 million-euro move to Barcelona in July.
Reporters: How does it feel to have played your last game for Santos?
Neymar: I have a lump in my throat. I need to drink a glass of water to let it all go down. It gives me great satisfaction to have played for this team. The fans have offered me great support and I can only give them thanks.
Reporters: Has it sunk in that you are now officially a Barcelona player?
Neymar: No it hasn't. To think I will be playing alongside Messi, Xavi, Iniesta and Alves is a big honour. Dani Alves is the guy that has annoyed me most about making the move (laughing). It's a great feeling.
Reporters: When will you be leaving for Barcelona?
Neymar: I don't know yet. It's something we still have to discuss and decide.
Reporters: Yesterday you were the best man at the wedding of (Paulo Henrique) Ganso. You looked very relaxed dancing, singing and enjoying yourself. Haven't you felt under pressure over the last few days?
Neymar: No. You have to enjoy every moment of your life as if it were your last. That's what I try to do always, no matter what the situation. I like to do things with passion and affection.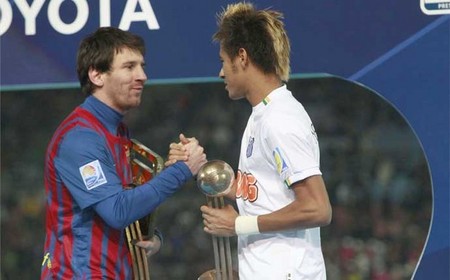 Messi (L) said he would welcome Neymar at Barca. [File photo]
Reporters: Have you thought about how it will be to play in the same team as Lionel Messi?
Neymar: To play with him is a dream come true. Not just him but all of the Barcelona players. Dani Alves, too, is one of my best friends.
Reporters: What made you choose Barcelona ahead of other clubs like Real Madrid?
Neymar: Every kid has a dream. Some want to be a dentist, others want to be reporters and so on. My dream has always been to play football at the highest level. Today Barcelona is a team that everybody looks up to. It's a beautiful and marvellous club.
Reporters: When did you decide to sign with Barca?
Neymar: On Friday I had a conversation with my family and listened to my heart. I asked God to guide me down the right path.
Reporters: Do you want to come back to Santos as a player?
Neymar: I hope I will be welcome back some day. Brazil is my home and I will always want to return. I just want to thank the fans for all the support they have given me.