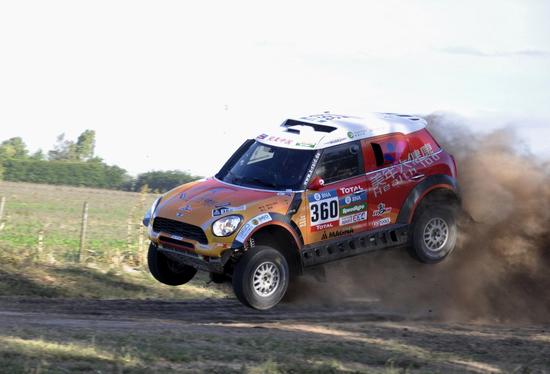 Guo Meiling's car overturned and rolled several times into the crowd. [sina.com.cn]
13 spectators were injured, including five children, on Saturday after being hit by the car of Chinese driver Guo Meiling, during the first stage of Rally Dakar 2016 near the Argentinean city of Arrecifes.
The chief of the voluntary firemen corps of Arrecifes, Miguel Sanchez, said that "13 people were transferred to the Santa Francisca Romana hospital" in the city, "including five children."
Furthermore, certain of the injured "presented multiple traumatic injuries and severe wounds, such as fractures," explained Sanchez. Guo and her co-pilot came out of the accident unharmed but were in shock.
One witness of the accident, identified only as Pablo, told Argentinean TV station C5N that Guo's Mini Cooper "overturned and rolled several times" into the crowd. He added that the site of the accident "was not on a curve, it was on a straight part where the people were well located."