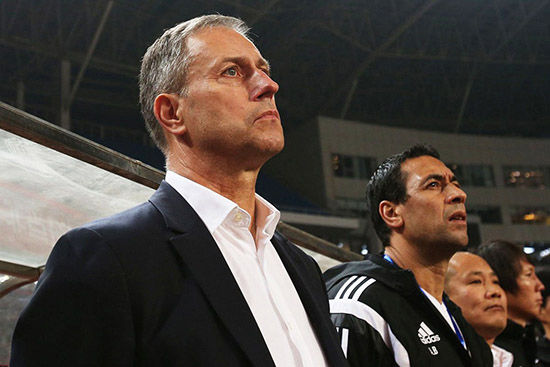 Perin has steeped down as China's national coach.
China has terminated Alain Perin's contract as national soccer coach, multiple media outlets confirmed on Friday.
The former Marseille and Lyon manager, who was appointed in Feburary 2014, led China to the last 8 at the AFC Asian Cup in 2015. However, China is now sitting in third place in Group C of the 2018 FIFA World Cup Asian Zone qualifying tournament with two games remaining.
As China is expected to fail to qualify for the top stage of world football for the fourth time in a row, the Chinese Football Association (CFA), the governing body of Chinese soccer, decided to part ways with the Frenchman.