China's Li Ling cleared 4.70 meters for an Asian record in the women's pole vault at the Asian Indoor Championships in Doha on Friday.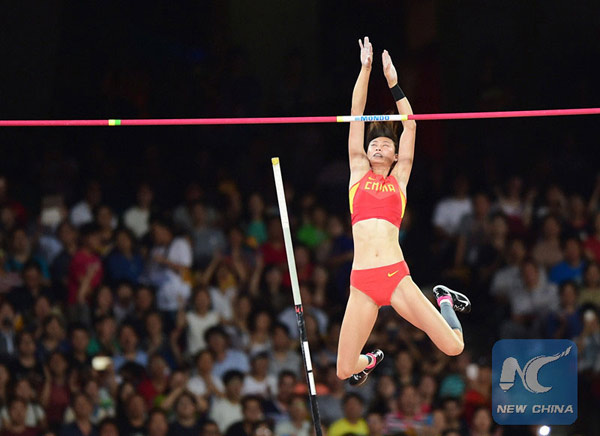 China's Li Ling takes ninth in pole vault at World Championships on August 26, 2015. [Yue Yuewei/Xinhua]
Li, the 26-year-old Asian champion, earlier held both Asian indoor and outdoor records of 4.51 meters and 4.66 meters respectively. And her winning 4.70 meters ranks ninth this season in the world.
"It is my first indoor campaign in 2016, I am satisified with the Asian record, and I hope for a better performance in the Portland Indoor World Championships," said Li, who ranked 9th in the Beijing World Championships last year at 4.60 meters.
Another Chinese Ren Mengxi, finished second.