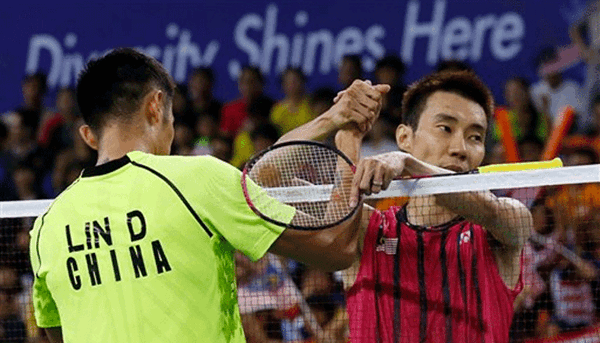 Lee Chong Wei and Lin Dan rivalry may resurface at Rio 2016.
World No. 1 Lee Chong Wei is not ready to dwell on the prospect of facing arch-rival Lin Dan of China in the Rio Olympics semifinals, after both shuttlers were drawn in the same half for the games.
Lee, who will play in his fourth Olympics next month, will be looking to end his long wait for an elusive Olympic gold at the Riocentro venue, after losing out to double Olympic champion Lin in the finals of the Beijing and London Games.
The Malaysian said he was happy with the draw handed to him, despite being in the same half with his Chinese nemesis.
"The draw is okay for me compared to others, but I want to take it one match at a time," Lee told Malaysian media.
"I know Lin Dan is in the same half with me, but I don't want to think about the semis yet.
"This is the Olympics and everyone will give his best to win. When I'm playing him (Lin) then I'll deal with him."
The 33-year old hoped that his experience would give him an edge over his competitors in his last games appearance.
"I hope I can do well in my fourth and last Olympics. I've learnt over the years how to deal with pressure," Lee added.
"I will fight in every match and, if I lose after giving my best, it's perhaps fated."
The badminton competition in Rio will take place from August 11-20.