The National Games offers a good chance for athletes to compete at their best level, especially for those who didn't make the Olympics and those who didn't pocket Olympic medals.
For some, winning a national title is even harder than winning Olympic gold.
At China's 14th National Games, we are glad to see some young athletes in shooting, swimming and other sports stand out and perform brilliantly, demonstrating their strong strength to challenge Olympic champions and refresh world records.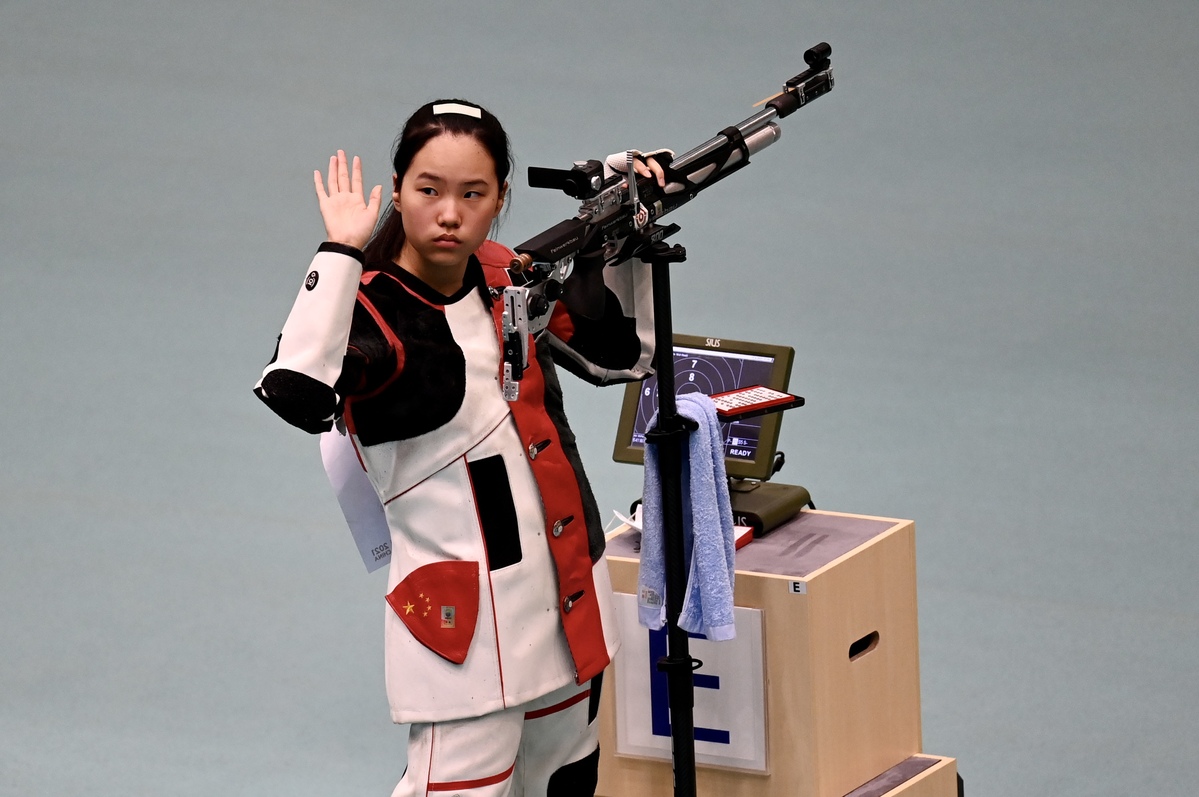 17-year-old Wang Zhilin of Zhejiang province beat Olympic champion Yang Qian to gold in the 10-meter air rifle, recording a national record score of 634.4 points in the qualifying round en route to glory.
Hailing Wang's emergence, Yang said the future looks promising for Chinese shooting.
"I think they are all very outstanding, especially Wang Zhilin. Also we have a younger shooter, Huang Yuting, who was born in 2006. They are all very talented, and had great performances at the National Games," said Yang.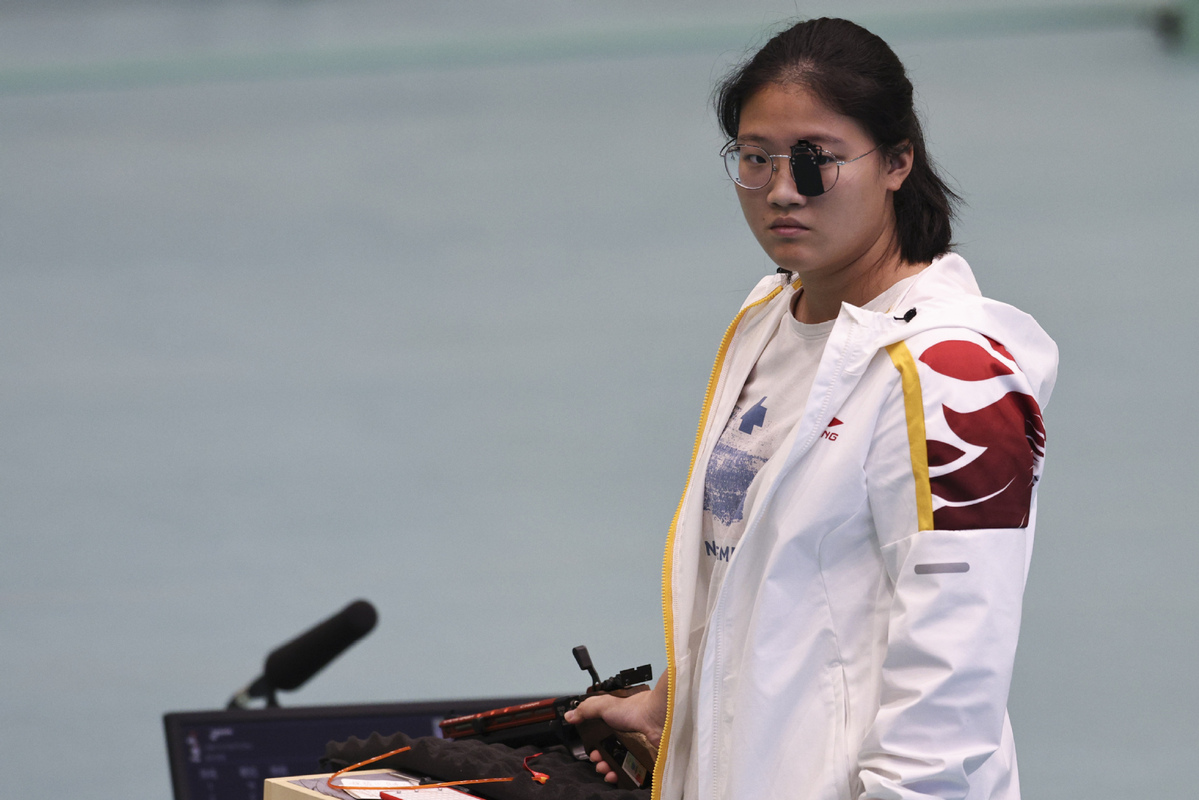 In the women's 10m air pistol final on Sept 14, Shen Yiyao of Shanghai won with 241.9 points, while her teammate Jiang Ranxin, bronze medalist in the event and mixed team gold medalist at the Tokyo Olympics, finished second with 239.6 points.
"I started shooting in the fifth grade of elementary school," said the 17-year-old. "My parents thought I was too naughty and wanted me to be quiet, so they sent me to practice shooting because they heard that shooting can make people calm down."
When talking about her future, Shen knew there is still "a long way to go" for her, adding "I will work harder to improve myself and hope to stand on the world stage in the future."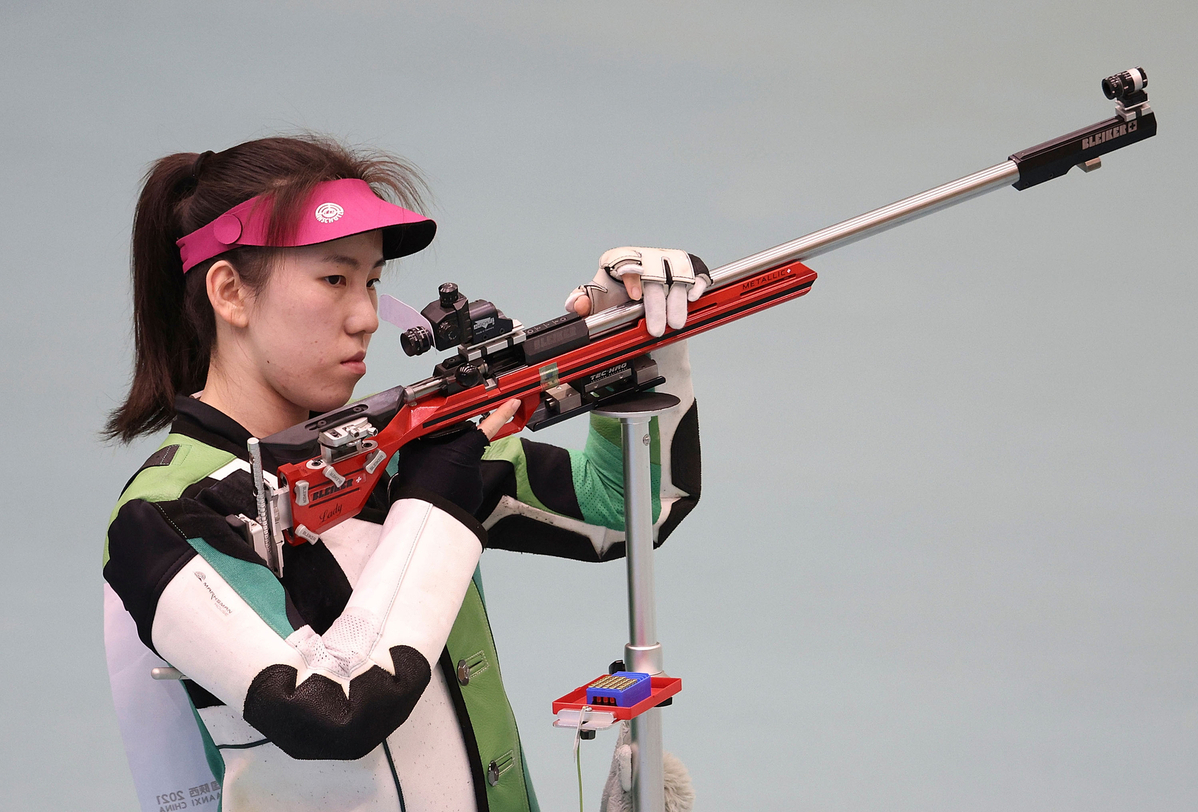 Miao Wanru won the championship of the women's 50m rifle three-position finals for Shanxi province on Sept 15 at the 14th National Games in Xi'an.
It was the first time that 22-year-old Miao had entered the finals of a national shooting competition. She won the gold medal with 466.9 points, breaking the world record of 464.7 set by an Italian athlete in 2015.
It was also the first gold medal won by Shanxi in shooting at the National Games.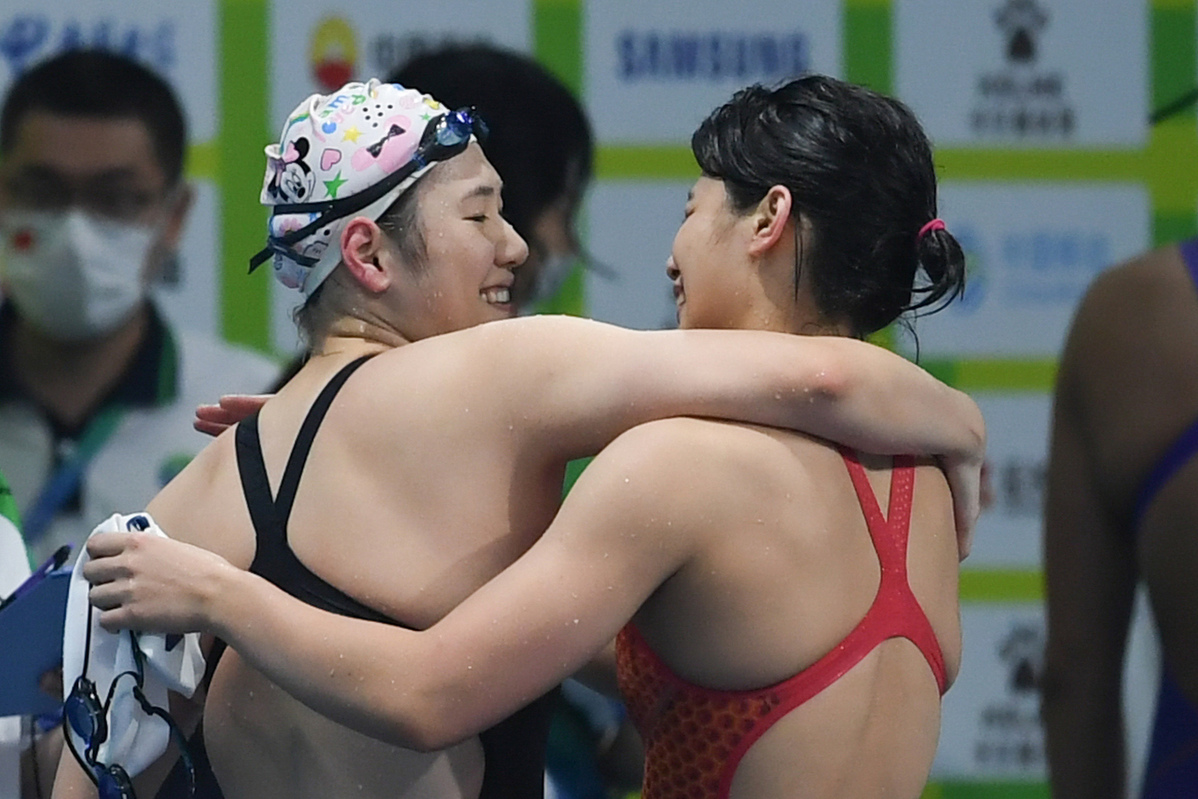 Many of China's elite swimmers are happy that more records were lowered by younger athletes. For them, the unrelenting pursuit of better results and the emerging upstarts motivate them to work harder.
"I hope Chinese swimmers can always take the gold medal in the women's 200m individual freestyle at international events," said double Olympic gold medalist Ye Shiwen of Zhejiang.
"I have been looking up to Ye for years, and she is like an older sister of mine," said 16-year-old Yu Yiting of Zhejiang.
Yu surpassed Ye to win the women's 200m individual medley on Sept 22. "Ye kept telling me to go all out in the event," said Yu, "She made me realize that the key to better results is to beat myself."
"I hope that I can take Ye's role in the future. To this end, I will be patient and make more efforts to prepare for next year's Asian Games and the 2024 Paris Olympics," added Yu.