Canalys, an analyst firm focusing on the technology industry, has published a report on the market shares of smartphone brands in Q3 of 2013. Over 250 million smartphones were shipped worldwide, with a market-growth of 44 percent year-on-year. Samsung and Apple still maintained their leading positions, with market shares of 34 percent and 15 percent respectively.

China experienced the largest growth, by 64 percent, with nearly 100 million units shipped, accounting for 39 percent of the global market.
In the Chinese market, Samsung also shows its overwhelming power, with 21 percent of market shares, followed by local vendors Lenovo and Yulong, with 13 percent and 11 percent of market shares respectively. Among the top seven, five are home-made brands.
Apple surpassed Xiaomi to move back into the top five this quarter, from No. 7 in Q2, proving the success of its newly launched products -- iPhone 5s and iPhone5c -- in China in September.
Below is a list of the seven most popular smart phones currently on the Chinese market.

ZTE(中兴)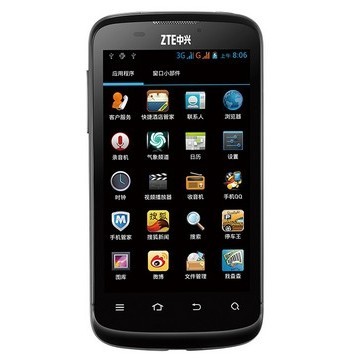 ZTE [File photo]
Headquarters: Shenzhen, Guangdong Province, China
Market share: 5 percent