A total of 16 Chinese cities met the country's tougher air quality standards in 2014, according to the Report on the State of the Environment in China 2014 released by China's Ministry of Environmental Protection on June 4.
These 16 cities account for only 9.9 percent of the 161 major cities monitored by the ministry using the new standards defined in the Air Quality Index first endorsed in 2012.
All 16 cities are located in southern China, and six of them – Shenzhen, Zhuhai, Huizhou, Zhanjiang, Shanwei and Yunfu – are in Guangdong Province.
The AQI calculates the level of urban outdoor air pollution by measuring the concentration of six pollutants: sulfur dioxide, nitrogen dioxide, ground-level ozone, PM10, PM2.5 and carbon monoxide.
The following are the top 16 Chinese cities with the cleanest air in 2014.

Zhoushan, Zhejiang Province 舟山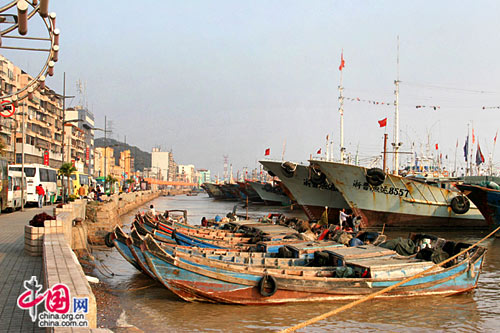 Zhoushan, Zhejiang Province [Photo/China.org.cn]