In which Chinese city is traffic considered to be the worst? Beijing? No, you are out of date.
The latest traffic analysis report of China's major cities has been jointly released by Amap, the Scientific Research Institute of the Ministry of Transport, Tsinghua-Daimler Center for Sustainable Transportation Research, Ali Cloud, Beijing Tsinghua Tongheng Urban Planning & Design Institute and Bitauto. It covers more than 100 cities across the country.
The report indicates that with surging numbers of cars in second-tier and third-tier cities, affected by continuous rainfall and road repairing, the traffic in these cities is becoming serious.
Harbin is now the city with the worst traffic, with a rush hour delay index of 2.176, followed by Jinan of Shandong Province, with a delay index of 2.162. Beijing ranks third. Two other metropolises, Shanghai and Shenzhen, rank 11st and 15th, respectively.
Read on to see what other cities are on the list.
 Qingdao, Shandong Province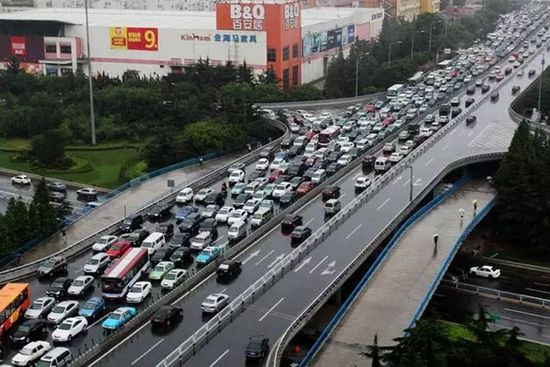 Qingdao, Shandong Province [Photo/China Economic Net]
Rush hour delay index: 1.928
Rush hour car speed (km/h): 25.02
Per-capita time costs of traffic jam: 539 yuan (US$79.73)