The statistics website All Top Everything recently released a list of the world's top 10 video game companies with the highest revenues in 2020.
Among the 10 companies, half were headquartered in the United States, while four were based in Japan and one was based in China. In addition, the revenue of all top four companies exceeded $10 billion, and China's Tencent ranked second with $13.9 billion in sales.
It's worth noting that the ranking is only based on gaming revenue, and income companies may generate from other business is not included.
10. Bandai Namco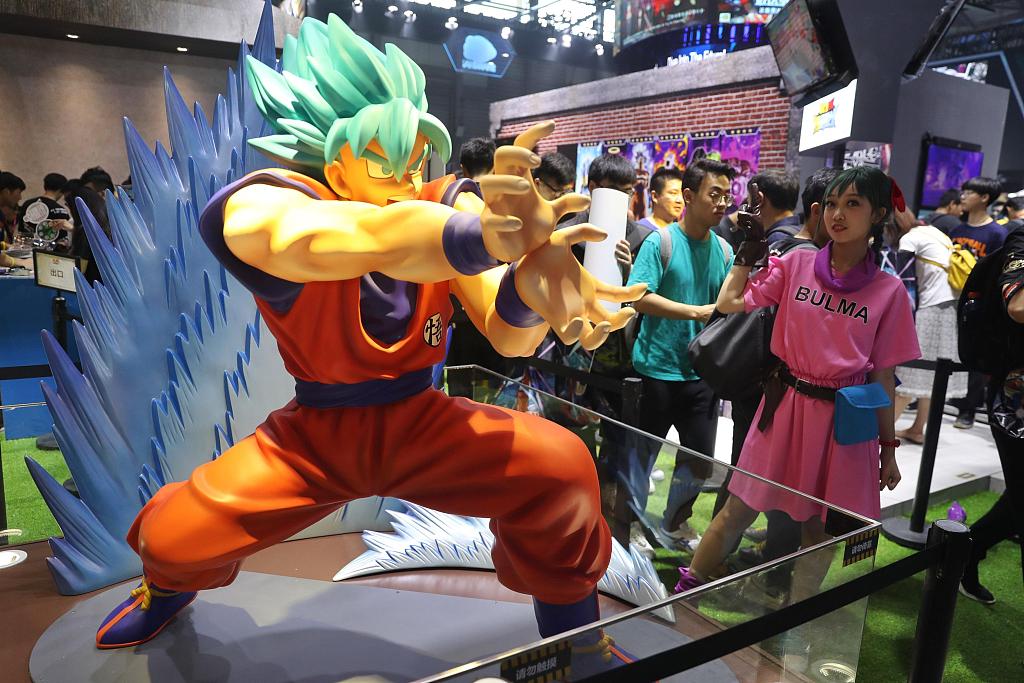 A statute of Son Goku—a fictional character and the main protagonist of the "Dragon Ball" manga series — is exhibited during 2019 ChinaJoy gaming festival in Shanghai, Aug. 2, 2019. [Photo/VCG]
Gaming revenue: $2.2 billion
Most profitable game in 2020: "Dragon Ball Z: Kakarot"
Founded in: 2005
Based in: Tokyo, Japan