Editor's note: China's first specialized legislation on wetland protection came into effect on Wednesday. As of December 2021, China has designated 64 wetland areas as wetlands of international importance, 29 of national importance and 1,001 of provincial importance. It has also established over 600 wetland nature reserves and 1,600 wetland parks. Here, China.org.cn provides a rundown of the country's 10 most breathtaking national wetland parks and nature reserves.
# Xixi National Wetland Park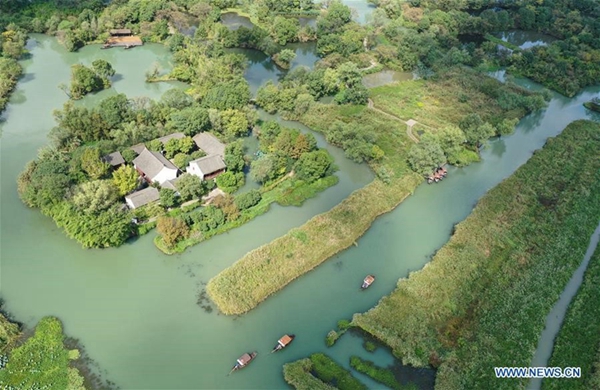 Location: Hangzhou, Zhejiang province (Eastern China)
Covering an area of around 1,150 hectares, Xixi National Wetland Park opened to the public in 2005 as the first of its kind in China. It boasts rare wetlands set among modern urban landscapes near the scenic West Lake and is also a 5A-rated tourist attraction. Nearly 70% of its area is composed of rivers, ponds, lakes and swamps. As of December 2021, the park was home to 711 varieties of vascular plants, 898 insect species and 193 types of birds.
The park is offering free entry from June 1-7 to raise public awareness of the new law on wetland protection and to celebrate the Dragon Boat Festival.