The top 10 Chinese mainland cities with strong financial competitiveness for 2021 were selected according to a ranking published by the Securities Times and Chinese business magazine New Fortune.
Researchers selected 50 out of 209 cities based on 35 indicators, according to the Securities Times and the New Fortune.

China's capital city, Beijing, led the league in financial competitiveness last year, followed by Shanghai and Shenzhen. The value-added in the financial sector in Beijing for 2021 reached 760.37 billion yuan, accounting for 18.88% of the city's GDP.
Meanwhile, Shanghai continued to enjoy the most headquarters of financial institutions and more balanced development of financial institutions. In 2021, the total transaction value of the city's financial market exceeded 2,500 trillion yuan (about 370 trillion U.S. dollars).
Hangzhou and Guangzhou ranked fourth and fifth, respectively.
Thanks to improvements to its economy, finance, R&D, and capital market, Suzhou overtook Nanjing, going up one place to sixth in the ranking.
Ningbo is a newcomer to the top 10 cities. Its strength in financial competitiveness also mainly comes from its vitality in the capital market.
The 35 indicators of the ranking involve economic competitiveness, capital market vitality, strength of financial institutions, and financial development potential. Financial competitiveness reflects a city's comprehensive financial strength, financial vitality, the ability to allocate financial resources, and the efficiency of financial services in serving the real economy.
No. 10 Ningbo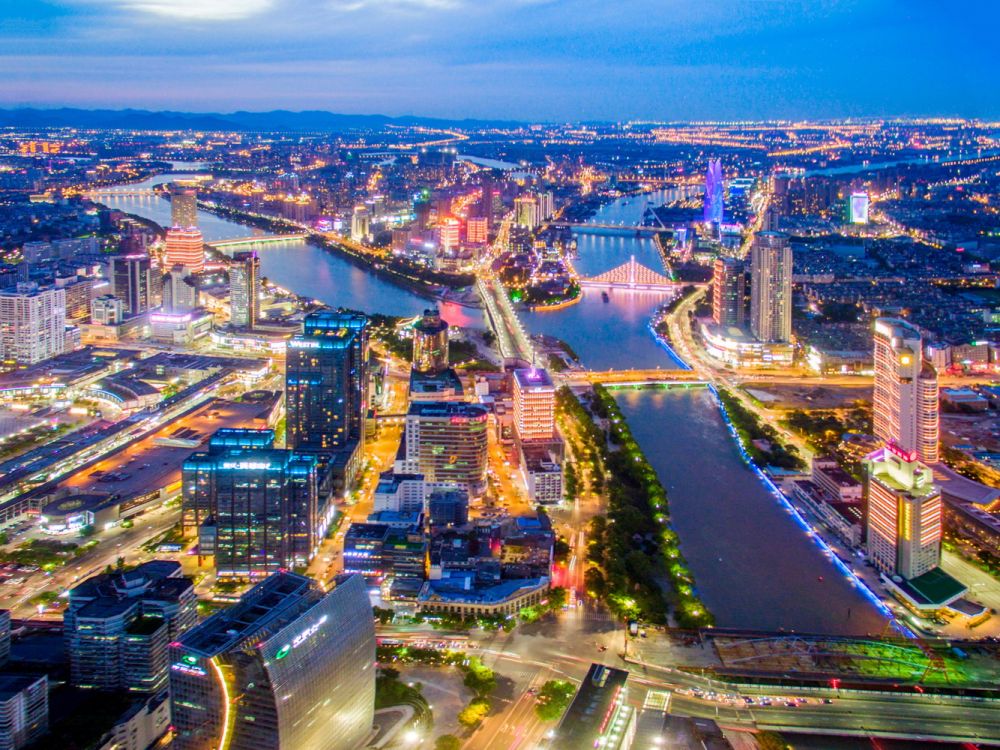 A file photo shows a night view of Ningbo, east China's Zhejiang province. [Photo/Xinhua]