Editor's note: Initiated in September 1992, China's manned space program follows a three-step development strategy. It includes sending astronauts into space and ensuring their safe return, launching a space lab and making breakthroughs in extravehicular activities and space rendezvous, and assembling and operating a permanently manned space station.
As of 2017, China had completed all tasks outlined in the first two phases of its space program. With space lab modules Mengtian and Wentian launched and the Shenzhou-15 spaceship currently in orbit, the country is expediting its efforts to provide a solution for larger-scale space applications, including man-tending operations on a long-term basis.
April 12 marks the 13th International Day of Human Space Flight. As we celebrate the event, one that is designed to reaffirm space tech's contribution to sustainable development goals, China.org.cn reviews key milestones in China's manned space program over the past three decades.
#Shenzhou-1 spaceship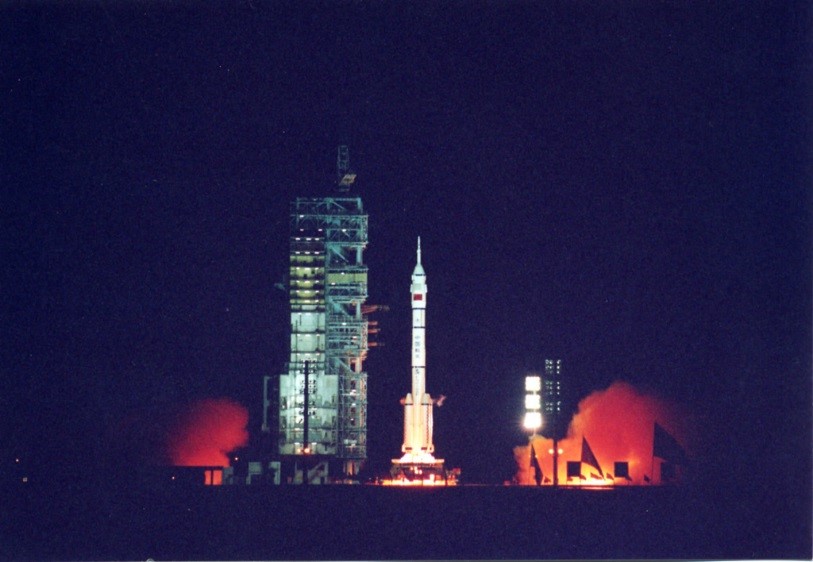 The Shenzhou-1 spaceship, atop a new type of Long March carrier rocket, is launched from the Jiuquan Satellite Launch Center in northwestern China, Nov. 20, 1999. [Photo/VCG]
The unmanned spaceship Shenzhou-1 was successfully launched from the Jiuquan Satellite Launch Center in northwestern China on Nov. 20, 1999, marking the maiden flight of China's manned space program.

The spaceship tested the performance and reliability of the carrier rocket. It also verified the spaceship's key technologies and system settings, as well as the coordination of the entire spaceship launch system, communication with ground control, and systems controlling the spaceship's return to earth. The launch laid the key foundation for the implementation of future crewed space programs.