Editor's note: The Shanghai-based Warton Economic Institute recently released a new report ranking China's top 100 cities in 2023.

Beijing, Shanghai, and Shenzhen made the top three, with scores of 92.46, 89.47, and 78.95, respectively.
Now in its ninth edition, the ranking uses two indices to measure cities: economic, including local GDP, government revenue, and household savings, accounting for 61.8% of the total score, and non-economic, including the city's environment, science and education, culture, and healthcare, making up 38.2% of the total.
The top 100 cities produced a combined GDP of 84.87 trillion yuan, accounting for more than 70% of the country's total. These cities are home to 769 million permanent residents, making up over 54% of the country's total population.
Below are the top 10 cities on the list and their respective scores.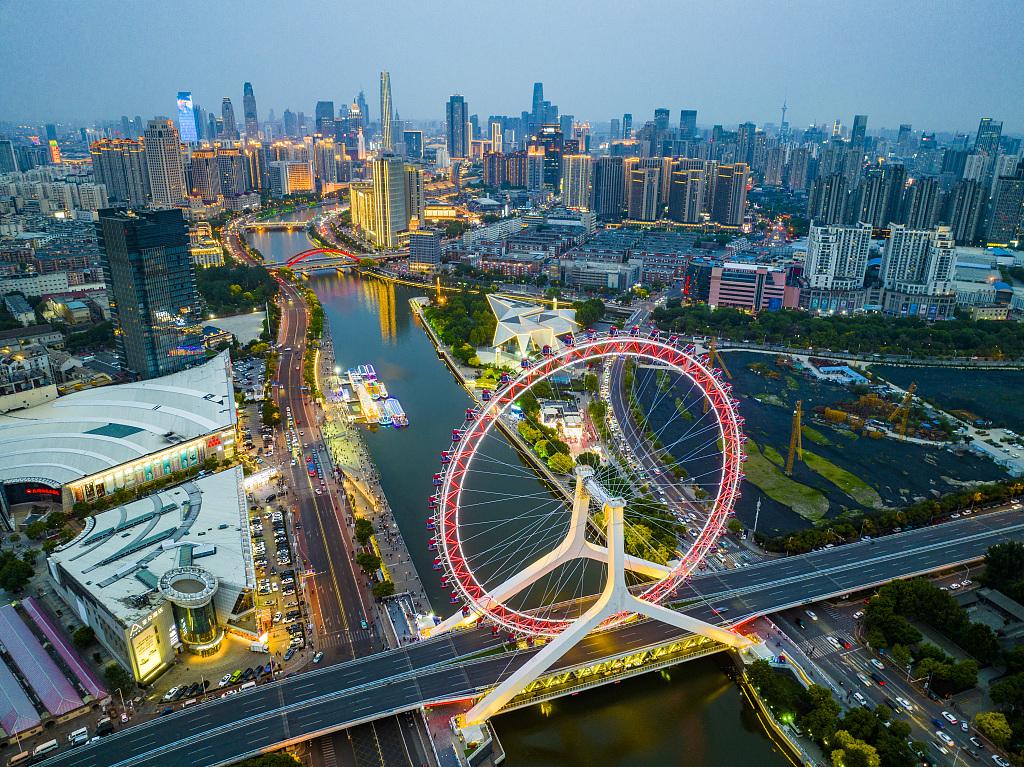 A photo taken on May 10, 2023 shows a night view of Tianjin. [Photo/VCG]
Total score: 64.77
Economic indices score: 61.89
Non-economic indices score: 69.42