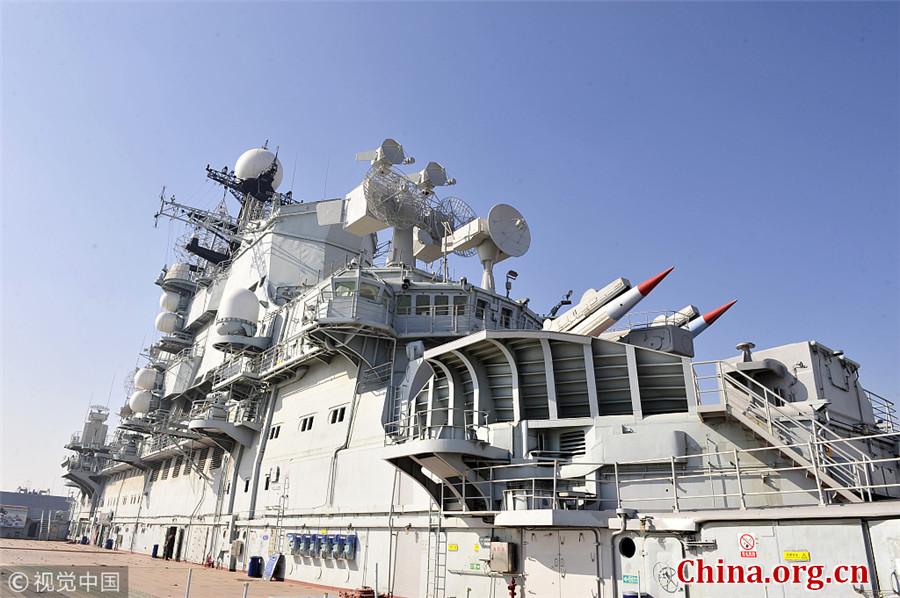 #Tianjin Binhai Aircraft Carrier Theme Park

Located in a small harbor in Binhai New District, the Tianjin Binhai Aircraft Carrier Theme Park is a large military theme park constructed around the Kiev Aircraft Carrier, covering an area of 5.57 square kilometers. It provides an opportunity for visitors to gain military knowledge and learn some fun facts while playing games and having fun.
The visitors may have a close look at the command center, intelligence room and the science and technology museum, and enjoy the 4D movies in the aircraft carrier's theater. The only western restaurant on an aircraft carrier in the world is also located here.
In addition, if you didn't have the chance to visit the Tianjin Pavilion at the Shanghai Expo, you may want to do it here. It was rebuilt in the park in 2011 to show visitors the history, features and development of the city.