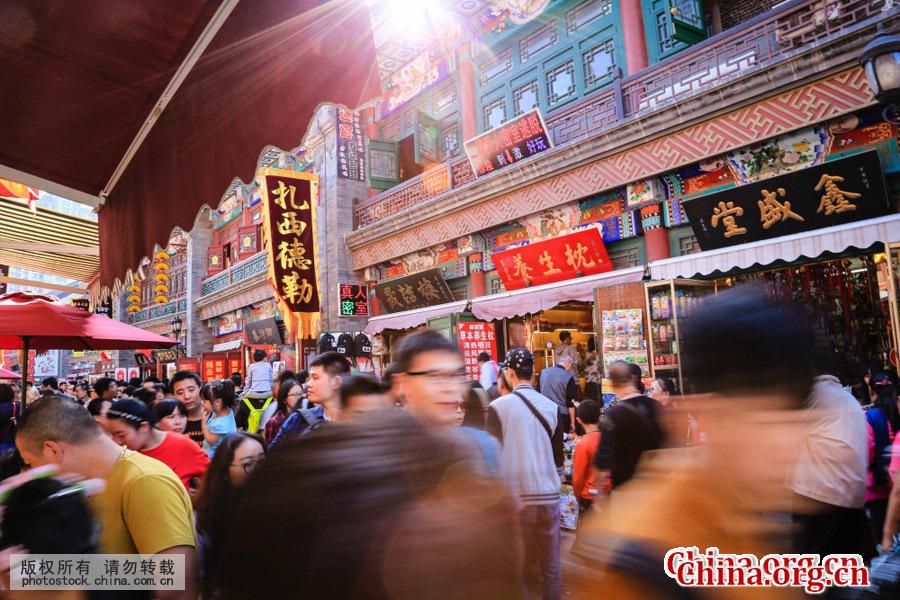 #Ancient Culture Street

The Ancient Culture Street is a pedestrian business street on the western bank of the Hai River in Nankai District, Tianjin. The architecture there was constructed in Qing Dynasty-style and the street itself was opened to the public in 1986. it looks like a work of art.
In the center of the street, you will find Tianhou Palace. Built in 1326, during the Yuan Dynasty (1271-1368), the palace was a haven for people to pray for navigation safety, but now it has been converted into a folk museum. The two original archways with engravings stemming from the old days make for another cultural highlight on the street. There are also nearly a hundred stores lined up along the street, among which the Yangliuqing Painting Gallery and the painted clay sculptures of Clay Figure Zhang are the most renowned ones. Other objects for sale include calligraphy and paint brushes, double-sided embroidery, jade carvings and art ceramics.