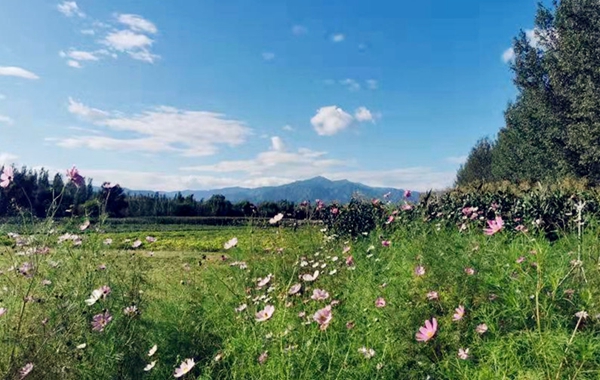 Kangzhuang town, in northwestern Beijing's Yanqing district, has prepared itself for tourists in spring, a short but beautiful season in Beijing.
Reputed as a natural oxygen bar for its fresh air and thick forest, Kangzhuang provides a one-stop service incorporating "dining, accommodation, excursions and experiences" for tourists based on its famous scenic spots such as the Beijing Expo 2019 venue and the Wild Duck lake, organic food, boutique guesthouses and an indoor trampoline park.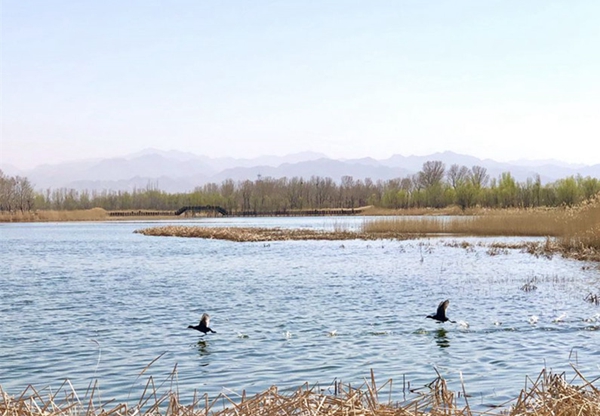 The Wild Duck Lake is the only wetland reserve for birds in north China and an ideal place to visit in early spring when large numbers of water birds flock to the area.
Kangzhuang has been a choice destination for many cyclists because of its picturesque lanes and rustic charms. Cyclists could enjoy the apricot and other flowers in full blossom, the gentle breeze and a scene of snow-capped Haituo Mountain during their riding.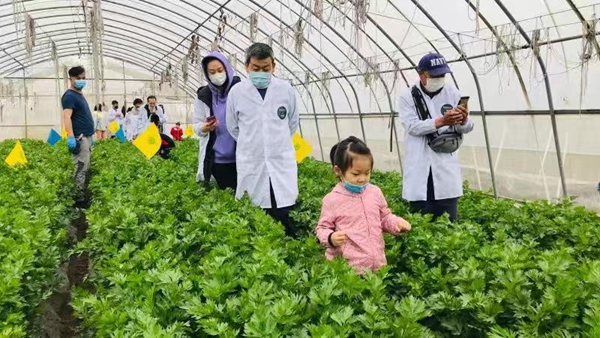 People could choose to stay at the guesthouses in Kangzhuang which offer 1,184 beds and provide specialized local food.
More and more urbanites from downtown Beijing and other nearby city propers have booked their stay in Kangzhuang's guesthouses during the coming Labor Day holiday in May, according to the Hefu Guesthouse, a boutique guesthouse in the town.