Universal Beijing Resort issued an apology on Wednesday night after its website and app crashed multiple times due to a surge in traffic during first-day ticket sales.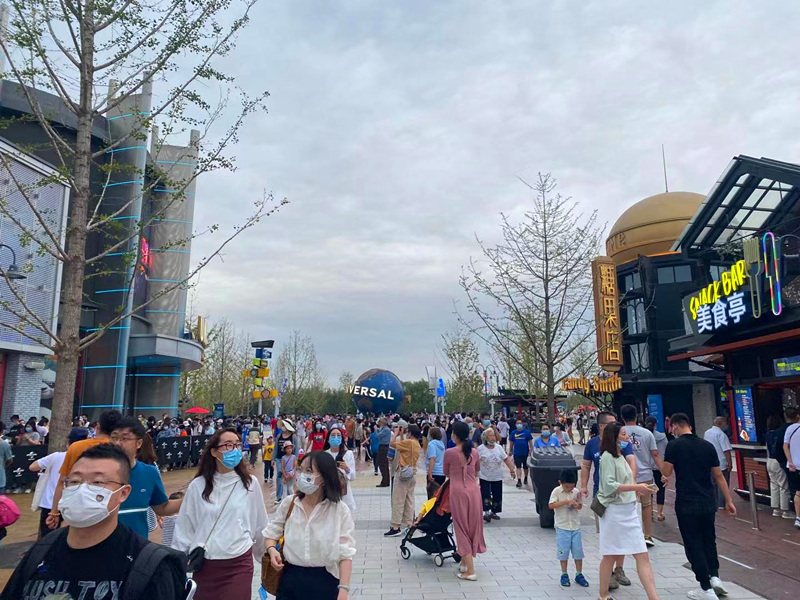 The resort's statement said that "abnormalities" occurred in the ticketing system while conducting real-time inventory updates for the Universal Express Pass, resulting in problems with the confirmation of orders. "We sincerely apologize for the inconvenience caused by this situation," it said.
Tickets for Universal Beijing Resort officially went on sale yesterday, however, many of its general admission and VIP packages for the upcoming Mid-Autumn Day holiday and beyond quickly sold out. Likewise, the Universal Express Pass – a premium ticket that reduces attraction wait times – also sold out through Dec. 11. The resort said its ticketing system has experienced an unprecedented amount of traffic, and that peak orders are continuously setting new records.
The resort went on to clarify that it is proactively handling and confirming orders for its remaining inventory, while closely communicating with relevant platforms to provide "corresponding solutions as soon as possible," and working with the platforms to deal with related issues.
"Thank you for your enthusiasm and love for Universal Beijing Resort. We will do our best to reduce the impact on consumers, and we once again apologize to everyone," the statement read.
The influx of traffic caused Universal's official app and website, as well as other popular ticketing websites and apps such as CTrip and Alibaba's Fliggy to frequently crash yesterday. Many frustrated internet users have been complaining that the official app is still slow and unresponsive. Meanwhile, others have claimed that they successfully placed orders for the Universal Express Pass via authorized retailers yesterday, only to discover that those orders had been canceled without explanation. Still, others lamented the fact that unless they could purchase the Express Pass, they would cancel the trip altogether due to the expected long lines for attractions.
Fliggy, the online travel booking platform from Alibaba Group and an official ticketing partner of Universal Beijing Resort, also issued apologies and solutions for canceled orders. It said it had consulted with the resort and will refund all compromised orders plus an additional 30% of the total purchase amount as monetary compensation. It also warned there are very few fast passes available and will be unable to satisfy demand.
Located in Beijing's suburban Tongzhou District, the highly-anticipated Universal Studios Beijing is the brand's fifth theme park globally and features seven themed lands. There are a total of 37 rides and attractions, 24 shows and performances, 80 restaurants and 30 retail stores throughout the park and its adjacent Universal CityWalk Beijing. It will officially open on Sept. 20 and is expected to be a huge boost to Beijing's local tourism, related economies and surrounding regions.