The contribution of tourism to China's GDP is expected to rise 60.7% in 2021, largely led by domestic travel, according to a report released Thursday.
The number is higher than both the U.S. (35.6%) and the U.K. (32.3%), and the same is true for leisure spending -- China is projected to see a 66.9% increase, followed by a 51.4% increase in the U.S., and a 30.5% increase in the U.K.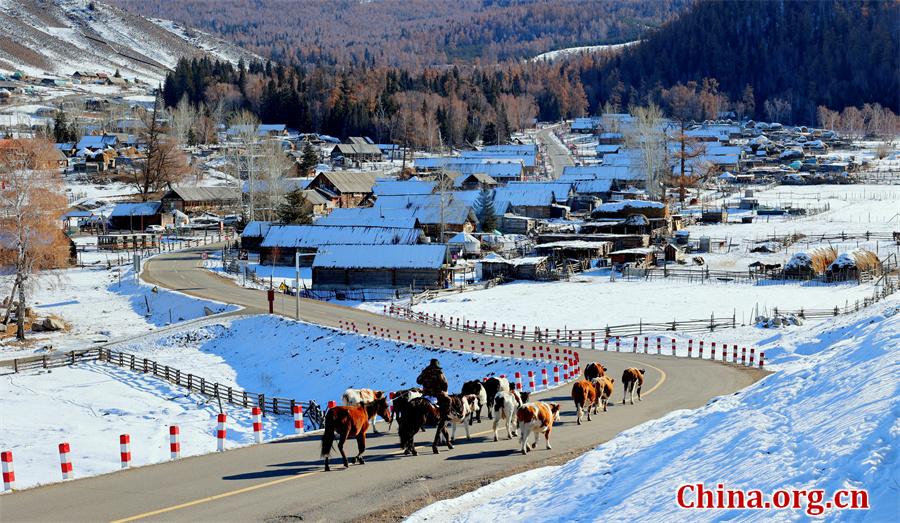 The report, titled "Trending in Travel," was compiled by the World Travel and Tourism Council, an organization representing travel and tourism companies, and China's largest travel service provider Trip.com Group. The report looks at emerging consumer trends in travel and tourism across the globe.
The COVID-19 outbreak and international travel restrictions have led to the rise of domestic travel in countries around the world, and this is particularly true in China, the report says. Data shows that short-haul attraction bookings for the first half of 2021 in China increased by almost 300% and 81% from the same period in 2020 and 2019, respectively.
The report also finds that nature-related attraction bookings increased by 265% in China in the first half of this year compared to the same period last year, and this trend is expected to continue in the short and medium term.
People of younger generations, specifically millennials and Gen Zers, are showing a greater willingness to travel in the short term, according to the report. In the Chinese mainland, Gen Zers increased their bookings by 105% in the first half of 2021 compared to the same period last year.
Jane Sun, CEO of Trip.com Group, said, "Travelers around the world have shown their eagerness to travel, whether limited to domestic travel or able to cross borders, we see a huge amount of pent-up demand steadily being released."
According to the report, the contribution of the tourism sector to global GDP is projected to rise by 30.7% in 2021 and 31.7% in 2022.