China's better-off southern city of Guangzhou on Friday night unveiled a sci-tech museum, the largest of its kind in the world.
With a floor area larger than Beijing's Tian'anmen Square, the steel-structured main building of the Guangdong Science Center features a blooming kapok flower.
The museum seats on Xiaoguwei Island, known as the university town of Guangzhou, capital of Guangdong Province.
To be officially opened to the public on Sept. 27, the center offers eight exhibition areas, four science cinemas, two open laboratories and a digital "family experience" hall.
Outside the main building, there is an 80,000-square-meter artificial lake for water-theme exhibitions and an outdoor science square.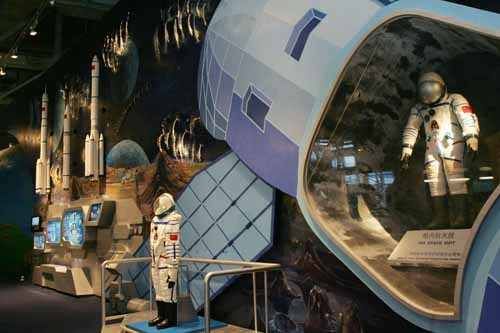 The museum cost 1.9 billion yuan (279.4 million U.S. dollars), all on government funding, to have been built over five years, said Zhang Ming, deputy head of the Guangdong science and technology bureau at the center's unveiling ceremony Friday night.