1. Yabuli Ski Resort--China's largest ski resort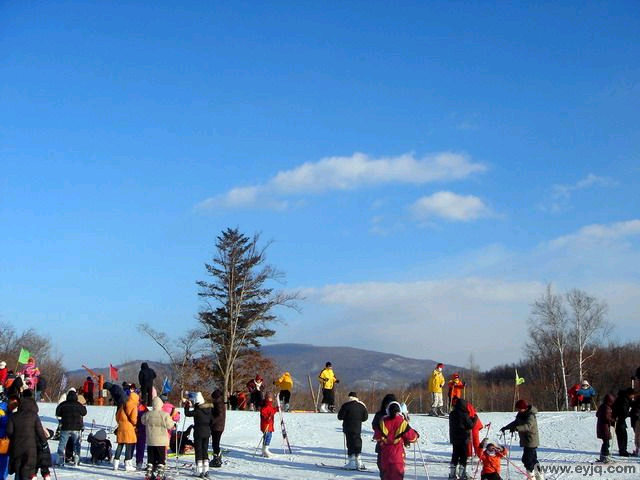 Yabuli Ski Resort, located halfway between Harbin and Mudanjiang in China's northernmost province Heilongjiang (formerly know as Manchuria) was China's first destination resort and is currently undergoing a major redevelopment as part of Melco China Resorts.
Yabuli Ski Resort has the best snow and the longest ski season in China. Average snow fall is 20-50cm at lower part of the mountain, 100cm at the top of the mountain.
Info
Location: Heilongjiang Province
Season: December 1 through April
Highest Mountain: 1,375m
Lift: almost 1 - the lone lift is closed for the 2007-08 season for refitting so all intermediate/advanced terrain is inaccessible. There are plans for many more lifts in the future...
Annual Snowfall: 300 inches (but expect man-made snow)
Accommodation: 10 hotels and hostels, e.g. Windmill hotel and villas, Qingyun Villa, Dianli Villa, Jiaotong Villa.
Cost: Skiing from US$55 / day
Getting there: From Beijing to Harbin by air (1.5 hours), train to Yabuli (2.5 hours), bus to resort (30 min)
Tel: 0451-53455126