The East Is Red is an epic song-and-dance show originally staged in 1964. It depicted the arduous struggle of the Chinese people to achieve revolutionary victory under Mao Zedong's leadership.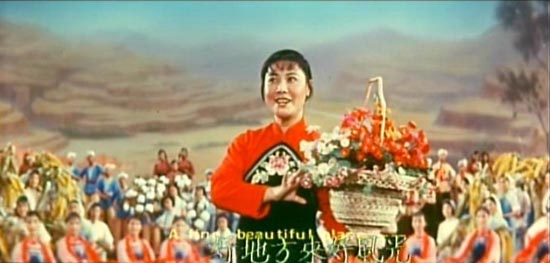 Singer Guo Lanying performed in the drama.
Nearly all of China's best-known singers, dancers and musicians at that time, about 3,000 performers, participated in the show.
In 1965, The East Is Red was adapted into an art film and received accolades from both home and abroad.
This video shows a famous song of the drama - Nan Ni Wan.