Chinese State Councillor Yang Jiechi has met with the Mexico's top officials, including President Enrique Peña Nieto. Both sides pledged to deepen cooperation in trade, investment and infrastructure construction.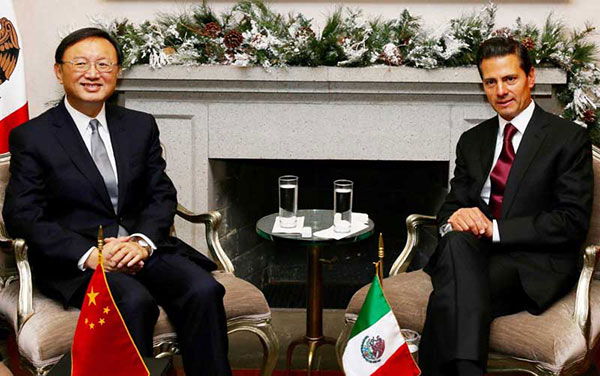 China, Mexico to deepen ties in trade, investment 
Mexico's foreign ministry says both countries will continue to work closely on shared interests, including defense, free trade, innovation and the 2030 Agenda for Sustainable Development.
China is currently Mexico's second largest trade partner, with some one-thousand Chinese-funded companies involved in industries from hydroelectric to renewable energy.