With the rapid development of China's economy, enormous technological and infrastructure projects have mushroomed across the country one after the other. Behind these incredible feats of engineering are numerous craftsmen with unrivalled skills and knowledge. In a bid to better understand the secrets behind China's technical marvels.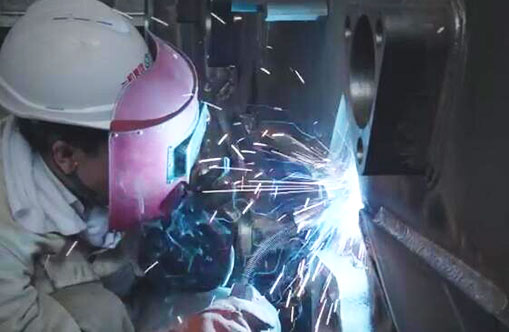 Secret of Chinese military: One hand welder behind China's tanks 
On September 3, 2015, China put on a massive military parade to mark the 70th anniversary of the end of WWII. Thousands of Chinese troops, along with their counterparts from 17 countries, marched past Tian'anmen Square, and tanks and armored vehicles mounted with drones and missiles rumbled by. However, behind the grand parade, there are countless craftsmen who made this great achievement possible.
As one of the welders who was responsible for welding different armors of a tank together, Lu Renfeng has been at this job for 37 years. In 1987, he lost one of his hands in an accident, which compelled him to work with just one hand. But this didn't stop his high quality work, since a simple mistake in welding might endanger the lives of the soldiers. By holding his helmet up with his mouth, Lu maintains his dedication to China's military advancement.