The Israeli army launched a large-scale attack against the Syrian aerial defense system and Iranian targets in Syria in response to an Israeli F-16 fighter shot down by missiles from Syria on Saturday morning.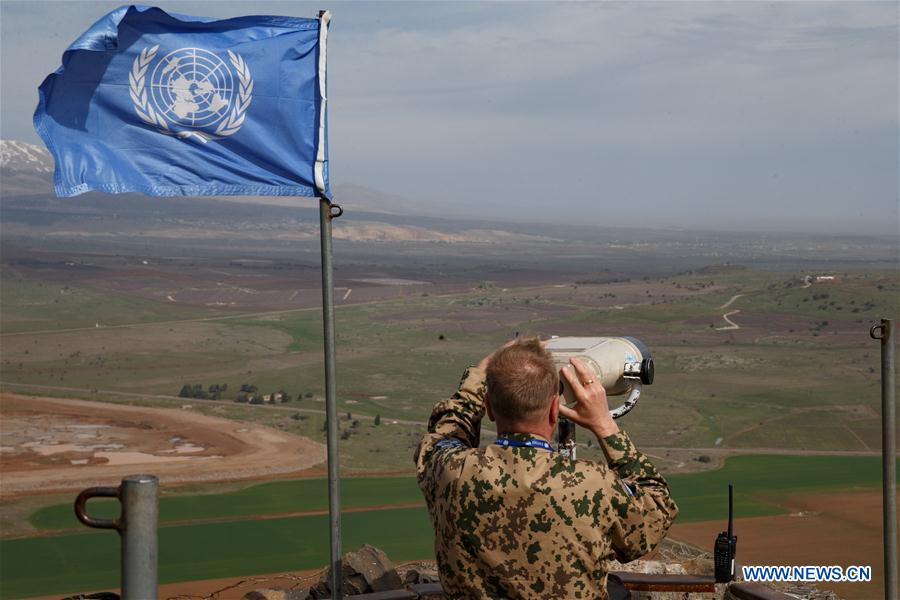 Twelve targets, including three aerial defense batteries and four Iranian targets that are part of Iran's military establishment in Syria were attacked, said a statement issued by the Israeli Defense Forces (IDF).
During the attack, anti-aircraft missiles were fired towards Israel, triggering alarms that were heard in northern Israel, said the Israeli army.
The IDF will "act determinately against such severe violations of Israeli sovereignty by Iran and Syria and will continue to act as necessary," said the IDF in the statement.
The IDF is "ready for various scenarios and will continue to act according to situation assessments," added the IDF.
Israel aircraft attacked a number of Iranian targets in Syria in response to an Iranian Unmanned Aerial Vehicle (UAV) that was launched at Israeli territory and was intercepted by the Israeli army earlier Saturday.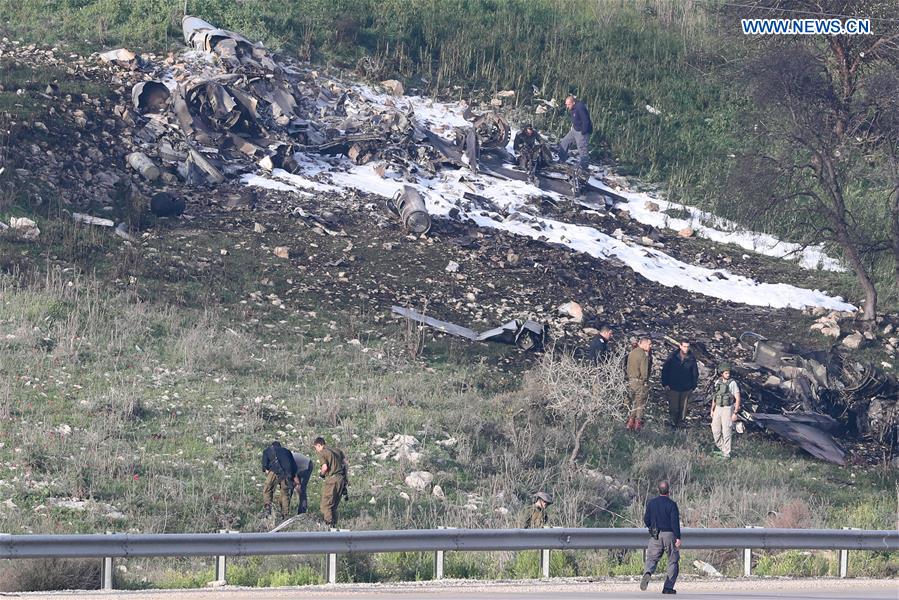 The IDF confirmed with Xinhua that during the attack one Israeli F-16 fighter was hit and crashed. The two pilots of the fighter forced to abandon the fighter by parachute after the aircraft was hit. One pilot was in serious condition the other was lightly wounded.
Earlier, the IDF said that a combat helicopter successfully intercepted an Iranian UAV that was launched from Syria and infiltrated Israel. In response, the IDF targeted Iranian targets in Syria.
Iran denies involvement
Iranian Foreign Ministry on Saturday denied any involvement in downing the Israeli fighter jet in Syria's airspace.
The Foreign Ministry Spokesman Bahram Qasemi said the allegations that Iran had a role in downing the Israeli F-16 in Syria's airspace is "ridiculous."
Qasemi also rejected the reports that Iran had deployed drones in Syria.
Iran's presence in Syria is advisory at the request of Syrian government, he stressed.