Kim Jong Un, leader of the Democratic People's Republic of Korea (DPRK), called for efforts on economic development in a letter to a national conference in Pyongyang, DPRK's state media reported Saturday.
Kim urged publicity officials of the Workers' Party of Korea to step up efforts to mobilize the people to develop the economy and thus ensure "a great progress will be made in socialist economic construction," the Korean Central News Agency (KCNA) said.
It was Kim's first public message after his return from a no-deal summit with U.S. President Donald Trump in Hanoi in late February.
After years of focus on its weapons program, the DPRK announced last April that it would prioritize economic development.

Citing the Unification Ministry of the Republic of Korea (ROK), Yonhap News Agency reported that Kim attended 98 public events throughout 2018, of which 41 were economic activities, accounting for 41.8 percent, the highest proportion of all activities. In 2017, Kim took part in 26 economic activities, accounting for just 27.7 percent of the total.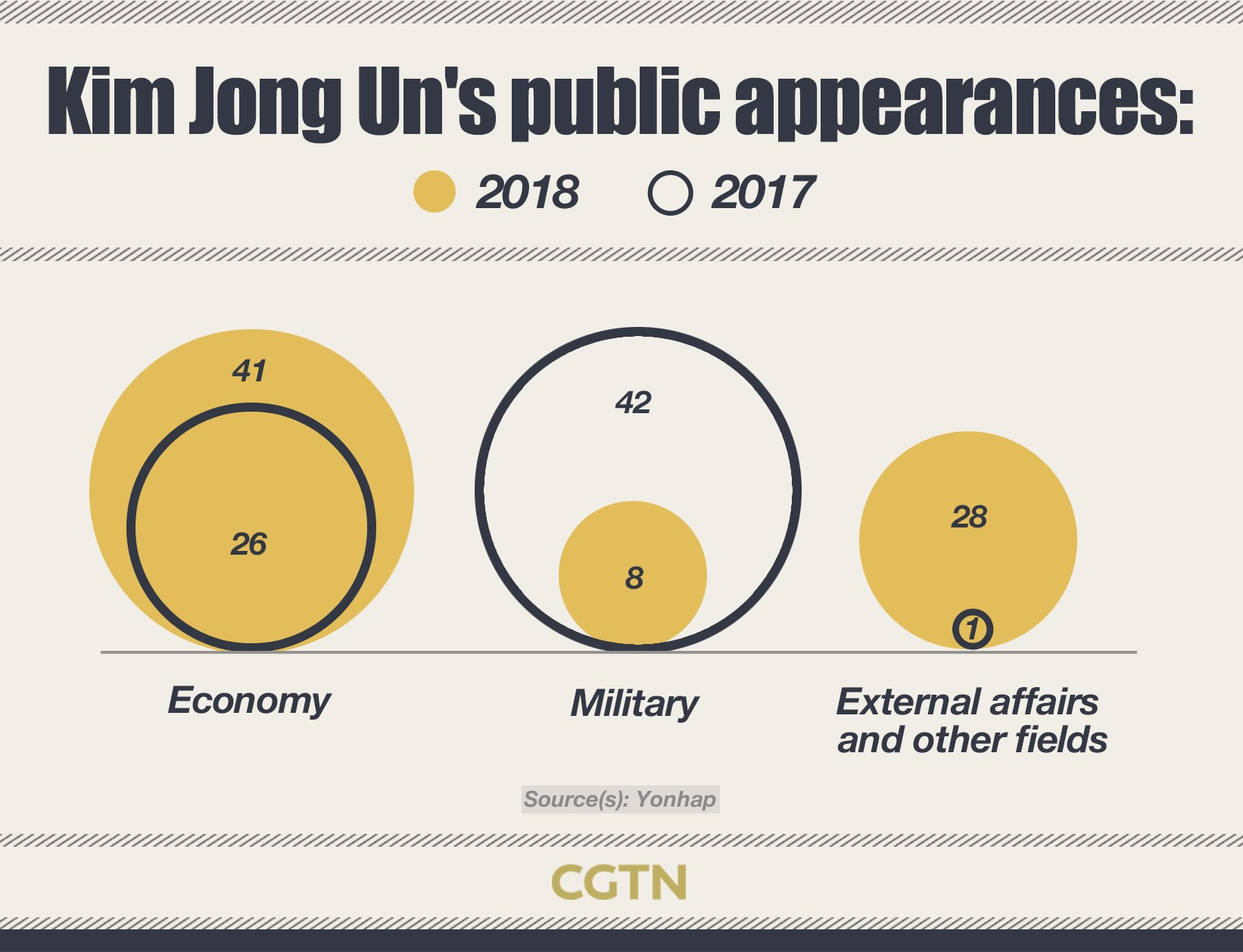 Amid an improvement in ties between Pyongyang and Seoul, the two sides are keen in resuming inter-Korean economic cooperation that had stalled in recent years due to sanctions against the DRPK.
However, the failure to reach a deal at the Trump-Kim summit came as a disappointment for the DPRK and the ROK in their pursuit of economic cooperation, with the comprehensive sanctions over Pyongyang's weapons program still in place.